With students graduating this summer, we've been giving careful thought to the essential skills Marketing Companies look for when recruiting graduates. And we all agreed that it comes down to a combination of academic ability, soft skills and sheer determination!
'Academic Ability'
It's not just about getting a First or 2:1 – employers are going to be looking for evidence of your ability to problem solve, understand complex information, work as part of a team, multitask and work to deadlines. Phew, that's a long list and you thought it was just about writing essays. Make sure you show how you've developed these skills whilst studying or gaining work experience.
Working in Marketing is often all 'hands on deck' so having good IT skills is also important. Knowledge of packages such as Photoshop will enable you to create an image for a post quickly. Equally, understanding basic HTML / CSS so that you can make a quick amend on a website will also help your cause.
'Soft Skills'
This is an industry all about communication so great skills in this area are a must. Marketing involves a lot of writing; blog posts, press releases and pitches, so good writing, spelling and grammar skills (please, no mistakes on your CV!) are critical. Interpersonal skills are also key. You'll be working with a team so evidence of work experience, or involvement in events or committees all help to show you have a good grounding in this area.
You will also need to show that you can think creatively. You don't need to be an artist, just show you can 'think outside the box'. For a start, don't just send in yet another standard CV – be creative to stand out. Different paper textures, infographics, layouts – be distinctive. Can you show how you took a different approach to solve a problem?
Sheer Determination
It goes without saying that an interest in people and an awareness of the world around you is vital, Marketing, after all, is all about understanding people's aspirations and challenges to foster relationships. Be aware of what's going on in the news and read widely.
As a new Graduate, nobody is expecting you to have loads of specific company experience but you can demonstrate your skills by marketing yourself.
Get involved with the marketing of a College Club or local event.
Show you can write by having your own blog or contributing to a magazine.
Be visible on social media – show your understanding of the essentials of social media but carefully consider what you post and choose to share as more and more employers will check these channels.
You've got yourself an interview? Congratulations! Make sure you're prepared. Do your research on the company and the marketplace they work in. Read trade publications, press releases and immerse yourself in Google Search! What about marketing campaigns that have caught you eye, why was that? What's memorable and what was a real stinker – again why? This shows prospective employers that not only do you have a commercial awareness but also are happy to create your own opinions.
Additional Study
Another option is to keep studying! A professional Marketing qualification or a postgraduate course will certainly add to your academic portfolio. Ideally though, it is worth getting some experience with the different aspects of marketing before taking the plunge. Many in the marketing industry will take these courses whilst working to further their promotion prospects.
The Chartered Institute of Marketing (CIM) offers an Introductory Certificate in Marketing. This can be followed at a later stage by other qualifications leading to chartered status.
The Institute of Data and Marketing (IDM) also offers a variety of qualifications for both graduates and industry professionals ranging from masters and postgraduate degrees to professional diplomas.
You can also find affordable online marketing courses on sites such as The Digital Marketing Institute, Hubspot, Coursera, and Copyblogger.
All we can say is good luck! It's a great industry to work in!
In today's world, email marketing has proven to have stood the test of time. After seeing many a digital and traditional marketing trend come and go, email has remained stable. Developing your marketing strategy with email in mind is absolutely vital. The facts are:
– People send and receive 281 million emails every single day (2018)
– 95% of professionals use email as their focal communication tool
– Consumers sign up to an average up 14 mailing lists on their personal accounts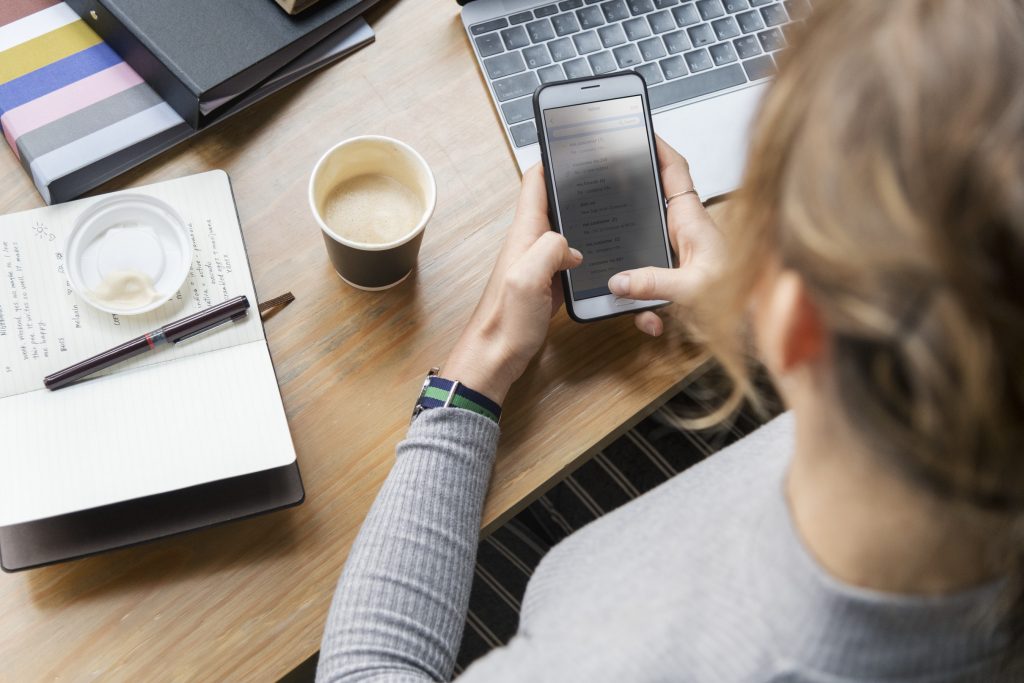 This being said, that doesn't mean that you can just send out email and expect a return on investment. Your promotional emails being sent is one thing, but getting them opened is another. Think about your own inbox, how many of them are marketing emails? You really only open a select few that capture your attention from the get go. As a business, you don't want to join the pile of binned emails because of irrelevant or 'spammy' marketing tactics.
It's important that you develop a well-thought and objective driven strategy for your email marketing. There must be a catchy subject – and once users have clicked in, you must be giving them valuable content.
It's useful to note that there is a huge list of words that could trigger your email straight to the junk box. Due to the number of viruses and hackers that attempt to gain users details, if an email contains a certain number of trigger words, it will be deflected from your targets inbox for their safety.
A useful link for these words is:
https://prospect.io/blog/455-email-spam-trigger-words-avoid-2018/
In today's age, email is still as successful as it has ever been, but to achieve this success you have to be much more strategic in your communications via email.
If you'd like some help with developing your email strategy and defining your objectives, get in touch and we can work together.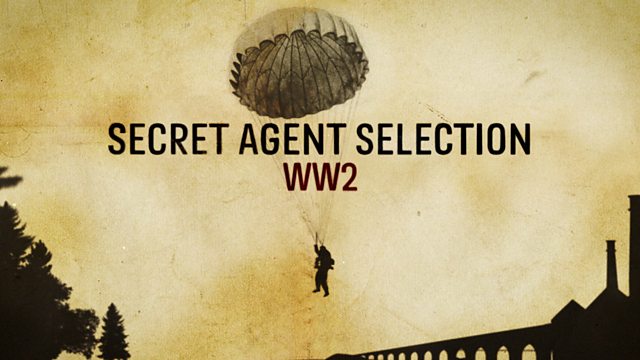 We'll be settling down in front of the TV tonight to watch Secret Agent Selection WW2 on BBC2 . Not because we've a strong desire to be the next James Bond or Emma Peel (although that would admittedly be quite cool!) but because the series is filmed on Alvie Estate in the stunning Cairngorms National Park.
It's not hard to see why the BBC chose Alvie Estate as the location for their series. Set in the heart of the Scottish Highlands, in the Cairngorms National Park, Alvie House, is an Edwardian shooting lodge with traditional charm and a spectacular setting of the surrounding mountains. The Estate, family owned, is a traditional working estate with native pinewoods and heather moors. It's not the first time is been the setting for films and TV. Rumour has it that it was also considered for James Bond's family home in Skyfall.
We've been helping Alvie Estate to co-ordinate their online presence. They wanted to give their holiday cottages better online visibility and improve occupancy. In addition to the cottages, Alvie Estate offers a range of field sports and outdoor activities as well as running events in the house. And, neighbouring Alvie Estate is Dalraddy Holiday Park, a campsite for tents and tourers as well as statics and chalets for rent or purchase .
Previously Alvie had just one website featuring all the different offerings which made it difficult for visitors to the site to find the information they wanted. So, given the different messages, we decided that the best option was to create three separate but linked websites for the cottages, the holiday park and an overarching website for the Estate itself .
Working with their incumbent web developer we designed and developed the three sites each featuring the same design and colour palette. We wrote the copy for each website to ensure a consistency of tone and voice across the sites whilst promoting the different businesses. And we also refreshed the Alvie and Dalraddy Estates logo.
Alvie Estate – view website
Alvie Holiday Cottages – HighlandsSelfCatering.co.uk
Dalraddy Holiday Park – CampinginAviemore.co.uk
Since the launch of the websites this year Alvie Estate Office has noticed a signifiant increase in enquiries. So, if you feel you could make the grade as a secret agent why not book a stay on Alvie and test your spy skills!
You can catch a sneak preview of Secret Agent Selection WW2 on the BBC
What is brand voice?
Brand voice is the language and writing style used to communicate the personality of your brand, its values, identity and place within the market.
Why is brand voice important?
While brand voice is just one part of your brand, it's equally as important as your visuals, social media, marketing materials and product packaging – essentially, it's the literary equivalent of your visual identity – and all should work together in harmony to communicate your product or service effectively to your audience.
How do I decide on a brand voice that's right for my business?
There are lots of different styles of brand voice that have been adopted by different organisations and these have become even more diverse and varied over time. Some organisations like to take a more corporate or professional approach while others prefer an informal conversational style to reach their audience. The important thing is recognising what's right for your business.
For example, if you're in the healthcare, finance or defence industries, taking a more light-hearted approach isn't really going to be appropriate when you need to gain the trust and confidence of those counting on you. We take a look at some examples below of brands who got it right.
Coca-Cola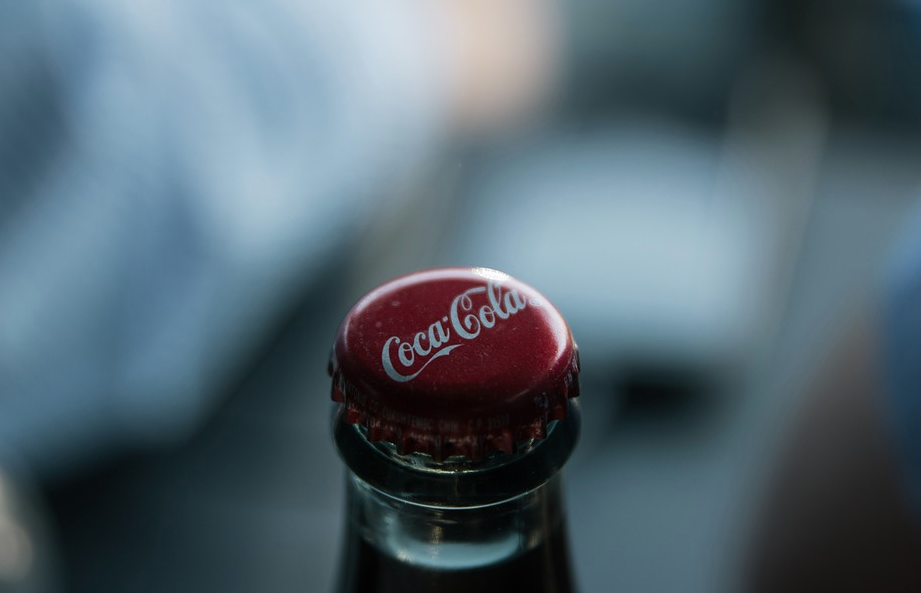 While Coca-Cola may have updated their visual identity several times throughout a century (and more) of trading, their brand voice hasn't really changed. That's because they have stayed true to their mission and values. By being consistent in their brand voice and talking to their customers in a way which evokes happiness, this is just what they spread when people are sharing and enjoy their product.
John Lewis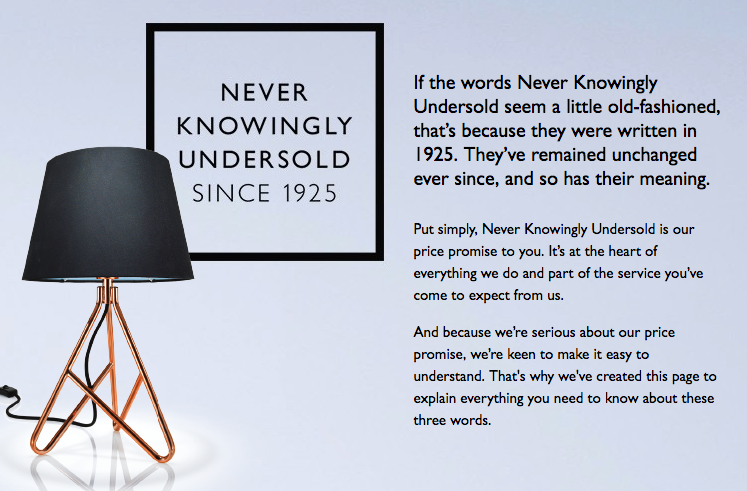 Established in 1864, the first John Lewis department store opened on London's Oxford Street. This longstanding brand has proved itself as a company shoppers can trust for quality and its success continues today. With the royal seal of approval from HRH Queen Elizabeth II in 2008, John Lewis will always be recognised as a British brand whose values have remained at the forefront since it was founded. The company mantra "Never knowingly undersold.", further instils this ideology, as does their brand voice. Combined with their simple but recognisable graphic logo, John Lewis use simple language to create a confident, informative and trustworthy brand voice accessible to their diverse customer demographic.
Innocent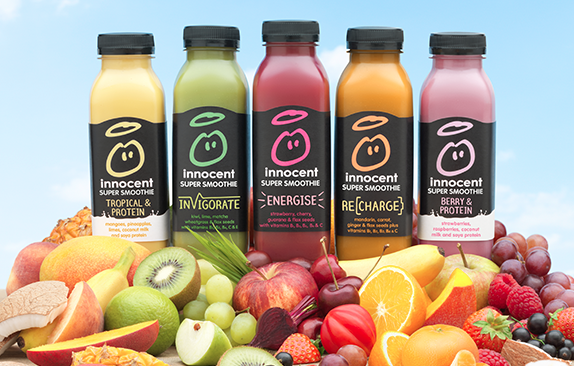 Taking a more personal approach to their brand voice are smoothie makers, Innocent. Their conversational way of communicating with their customers is simple, factual, fun and full of stacks of personality. This is the story of a company who have not forgotten their roots and whose humble beginnings remain evident in their simple style of marketing.
If you're a start-up looking to develop an effective brand voice get in touch with our team today. Perhaps you're already up and running and just need a bit of fresh thinking? You can call us on 01600 891525 or email info@limegreenmarketing.co.uk.
Keep it simple – Top 5 tips for writing good scientific copy
E=MC2, Einstein got it, that doesn't mean the rest of us will.
Whether it's website copy, offline brochures or simply B2B and B2C emails, making your data sexy and simple is the key to keeping your customers on-board. Dealing with scientific data can be a very tough gig, science may be cool in practice but the analysis and the explanation is often kept under the hats of the experts.
Sometimes it's necessary to bridge the gap between the lab and the consumer to promote a product and make some money from all those late nights. When this time comes its essential that data is made accessible to people who don't spend all day in white coats and safety goggles. After all, if it's not understood by the consumers it's meant for, your data is about as useful as a chocolate test tube.
We have highlighted the top 5 tips on how to write a good scientific copy, so you can make sure that you are achieving your potential.
(1 Short and Sweet! Keep your sentences and paragraphs short and concise. This keeps your reader engaged, but also breaks down information into manageable chunks.
(2 Be specific: Only use what is necessary for your clients to know, the facts! Your product may go through rigorous routines that are important to the scientific community, but your customer just wants to know what it does and what it's going to cost.
(3 Limit jargon: Your customers aren't necessarily going to be experts in your field, if you have to use specific jargon, make sure to bracket an explanation of what it is.
(4 Don't repeat! Avoid repetition; It sounds simple but it happens all too often and no one really wants to read the same thing multiple times; however relevant it may seem.
(5 Q&A: Make sure you've answered all questions that your consumers need to know in a way that makes the most sense to them.