Are you posting your brand content on social media, and sometimes getting a great response, whilst other times radio silence?
If you're just posting when you remember, although it's a good start, you might not be reaching all the people that you could be. There has been lots of research showing that posting at certain times, on certain days, can increase the likelihood of people seeing and engaging with your content.
What's more, you don't just have to think about the times that your posting. Different times are more suited to different social platforms. Posting at a certain time on Facebook may not be as productive if posted at the same time on Twitter.
Unfortunately, whilst there's no exact magical time that will guarantee you likes, comments and 100% engagement there is research which suggests which times and days are best.
We've highlighted the best times for each social platform to help you reach the highest number of people.
Facebook
Wednesday (12pm & 3pm) Thursday (1pm-3pm) have shown themselves to have the highest engagement. The lowest engagement rates are usually between 10pm & 5am (unsurprisingly). The highest levels really are during business hours, it seems there are a lot of people at the office desk scrolling through their feeds!
Good to know – Facebook's newest algorithm means users see more posts from friends and family than business pages, so your marketing posts may not get as much reach as they once did. Engagement rates consistently peak during midday on weekdays, so Wednesday is a safe day to post.
Twitter
Wednesday 12pm / 3pm / 5pm-6pm are peak moments that content is being shared, clicked on, and commented on (during people's work breaks). As with Facebook, Wednesday seems to be a safe day to post your content, although it's good to use Twitter for instant engagement and sharing of industry news.
Good to know – B2B content performs 16% better during business hours, whilst B2C content works 17% better over the weekends
LinkedIn
Tuesday, Wednesday, and Thursday are all good days for posting. 7am-8am, 12pm and 5-6pm have shown themselves to be effective times to post.
Good to know –LinkedIn usage should be kept to sharing industry insights and sharing company news – try not to sell directly through LinkedIn, although cleverly sharing project case studies is a way of taking people directly to your website, just make sure it's relevant and topical.
Instagram
The best time to post on Instagram is Wednesday at 3pm, however Thursday is a good day throughout. It'd be safe to post on Instagram during the working hours on Tuesday-Thursday.
Good to know – Instagram has over 1 billion users, coming third behind only Facebook and YouTube, and 60% of millennial's say they're more likely to buy from a brand that they actively follow on Instagram.
Now's the time to think about 'time'
In short, scheduling your social media activity for certain times is a good way to increase your engagement and brand awareness. Ideally you need to factor this into your social media strategy. Plan ahead, schedule strategically and follow it through.
If you need any help developing a strategy and working out which social media platforms will work for your brand message and business objectives, then get in touch and we'll work it out together.
In today's world, email marketing has proven to have stood the test of time. After seeing many a digital and traditional marketing trend come and go, email has remained stable. Developing your marketing strategy with email in mind is absolutely vital. The facts are:
– People send and receive 281 million emails every single day (2018)
– 95% of professionals use email as their focal communication tool
– Consumers sign up to an average up 14 mailing lists on their personal accounts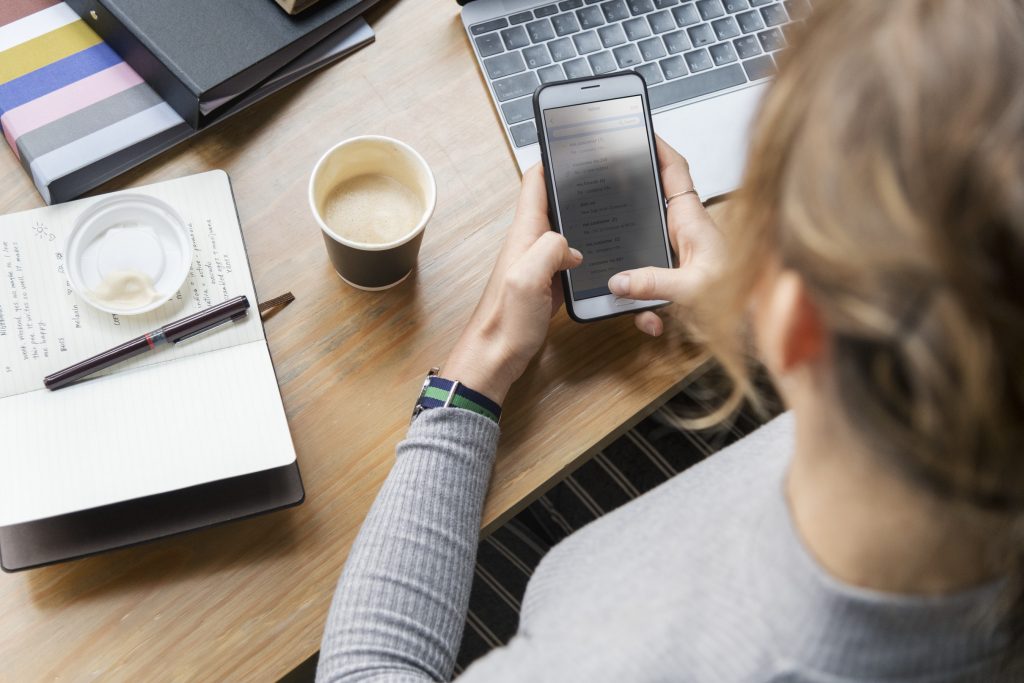 This being said, that doesn't mean that you can just send out email and expect a return on investment. Your promotional emails being sent is one thing, but getting them opened is another. Think about your own inbox, how many of them are marketing emails? You really only open a select few that capture your attention from the get go. As a business, you don't want to join the pile of binned emails because of irrelevant or 'spammy' marketing tactics.
It's important that you develop a well-thought and objective driven strategy for your email marketing. There must be a catchy subject – and once users have clicked in, you must be giving them valuable content.
It's useful to note that there is a huge list of words that could trigger your email straight to the junk box. Due to the number of viruses and hackers that attempt to gain users details, if an email contains a certain number of trigger words, it will be deflected from your targets inbox for their safety.
A useful link for these words is:
https://prospect.io/blog/455-email-spam-trigger-words-avoid-2018/
In today's age, email is still as successful as it has ever been, but to achieve this success you have to be much more strategic in your communications via email.
If you'd like some help with developing your email strategy and defining your objectives, get in touch and we can work together.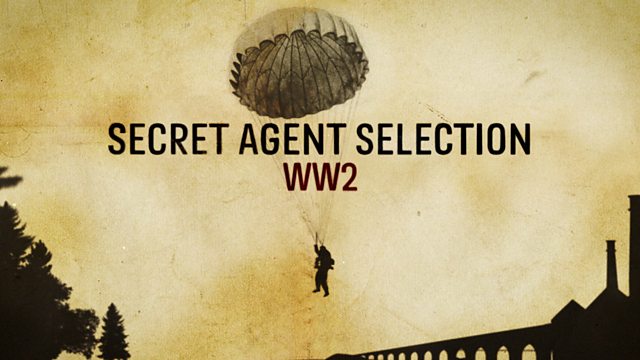 We'll be settling down in front of the TV tonight to watch Secret Agent Selection WW2 on BBC2 . Not because we've a strong desire to be the next James Bond or Emma Peel (although that would admittedly be quite cool!) but because the series is filmed on Alvie Estate in the stunning Cairngorms National Park.
It's not hard to see why the BBC chose Alvie Estate as the location for their series. Set in the heart of the Scottish Highlands, in the Cairngorms National Park, Alvie House, is an Edwardian shooting lodge with traditional charm and a spectacular setting of the surrounding mountains. The Estate, family owned, is a traditional working estate with native pinewoods and heather moors. It's not the first time is been the setting for films and TV. Rumour has it that it was also considered for James Bond's family home in Skyfall.
We've been helping Alvie Estate to co-ordinate their online presence. They wanted to give their holiday cottages better online visibility and improve occupancy. In addition to the cottages, Alvie Estate offers a range of field sports and outdoor activities as well as running events in the house. And, neighbouring Alvie Estate is Dalraddy Holiday Park, a campsite for tents and tourers as well as statics and chalets for rent or purchase .
Previously Alvie had just one website featuring all the different offerings which made it difficult for visitors to the site to find the information they wanted. So, given the different messages, we decided that the best option was to create three separate but linked websites for the cottages, the holiday park and an overarching website for the Estate itself .
Working with their incumbent web developer we designed and developed the three sites each featuring the same design and colour palette. We wrote the copy for each website to ensure a consistency of tone and voice across the sites whilst promoting the different businesses. And we also refreshed the Alvie and Dalraddy Estates logo.
Alvie Estate – view website
Alvie Holiday Cottages – HighlandsSelfCatering.co.uk
Dalraddy Holiday Park – CampinginAviemore.co.uk
Since the launch of the websites this year Alvie Estate Office has noticed a signifiant increase in enquiries. So, if you feel you could make the grade as a secret agent why not book a stay on Alvie and test your spy skills!
You can catch a sneak preview of Secret Agent Selection WW2 on the BBC
Instagram Workshop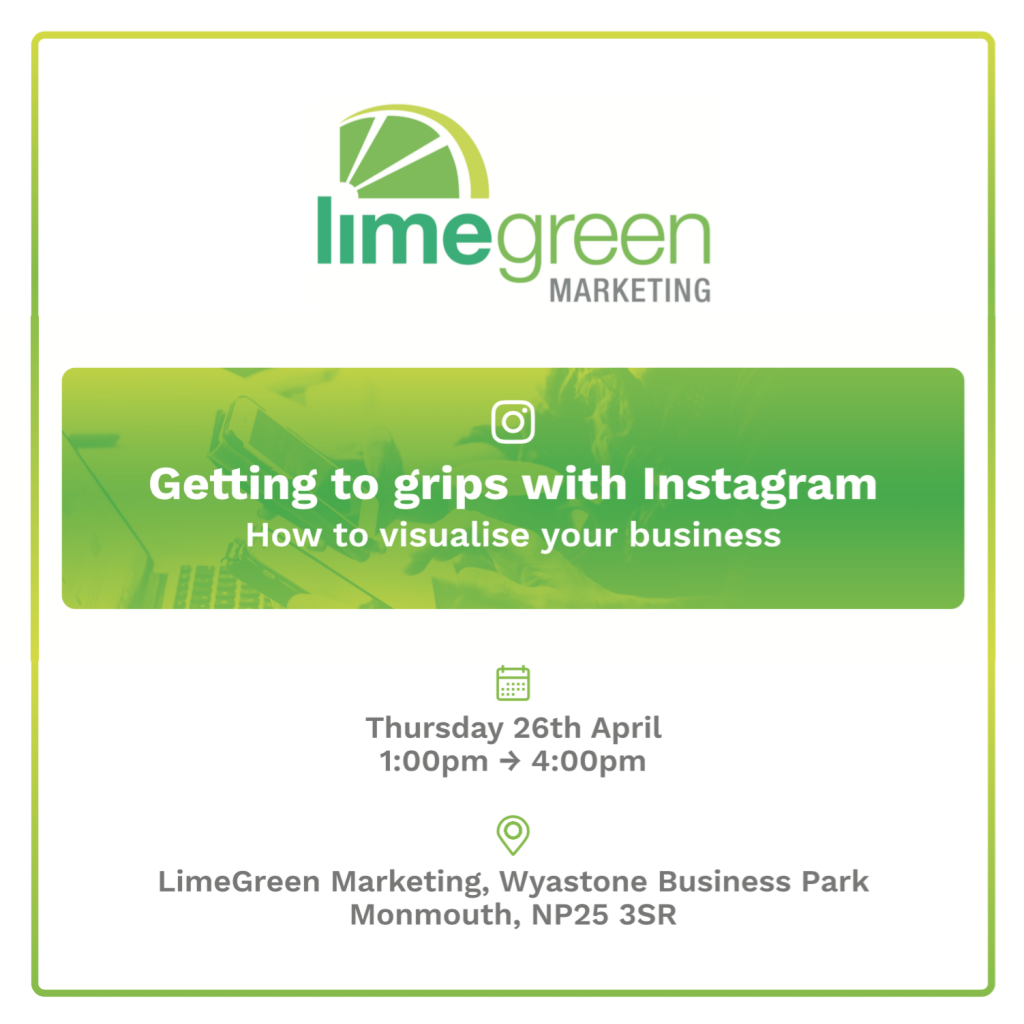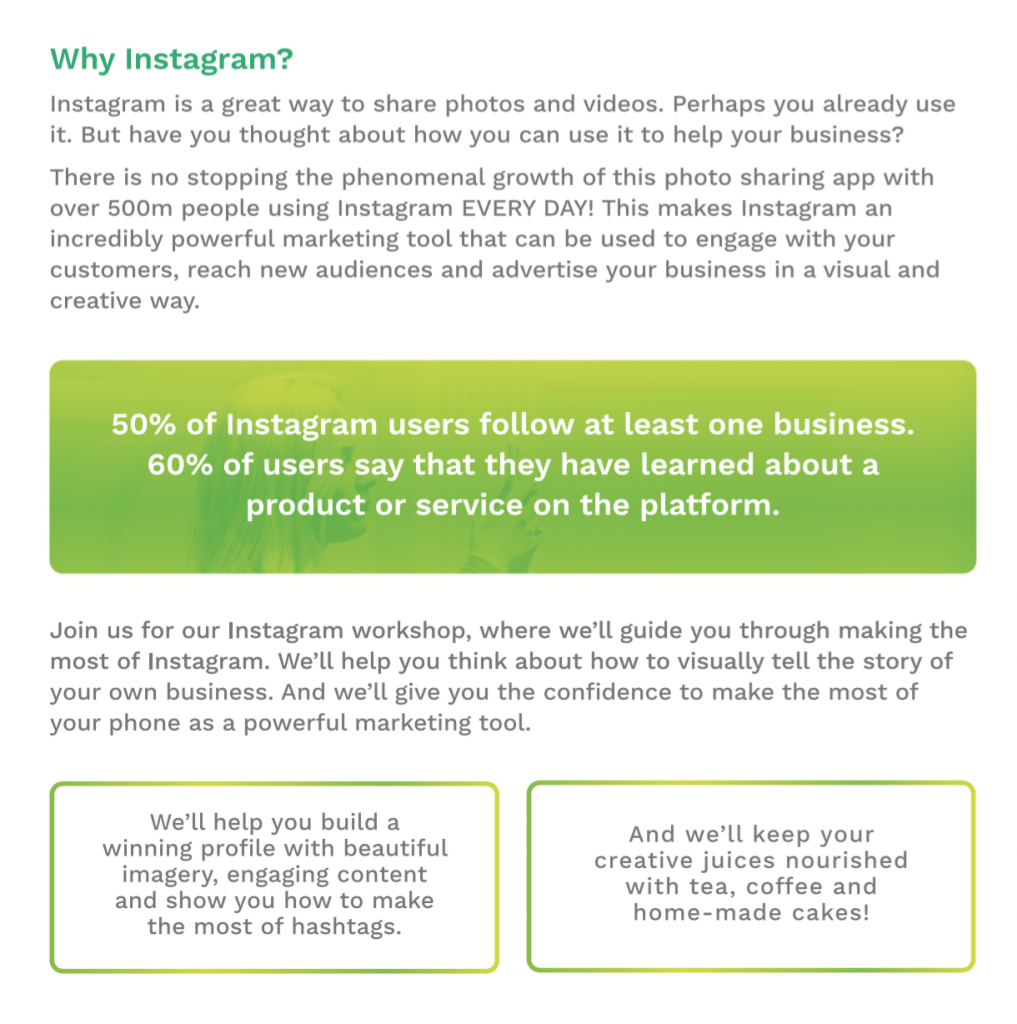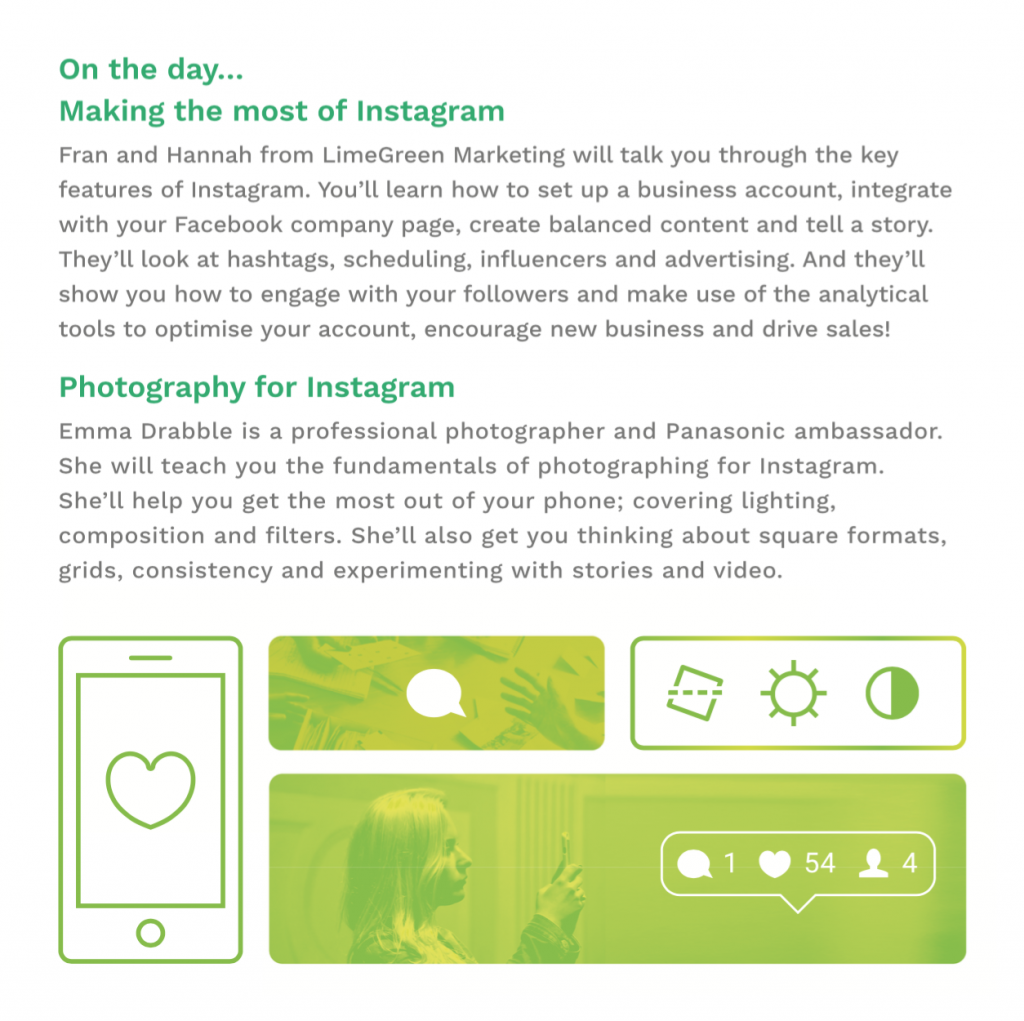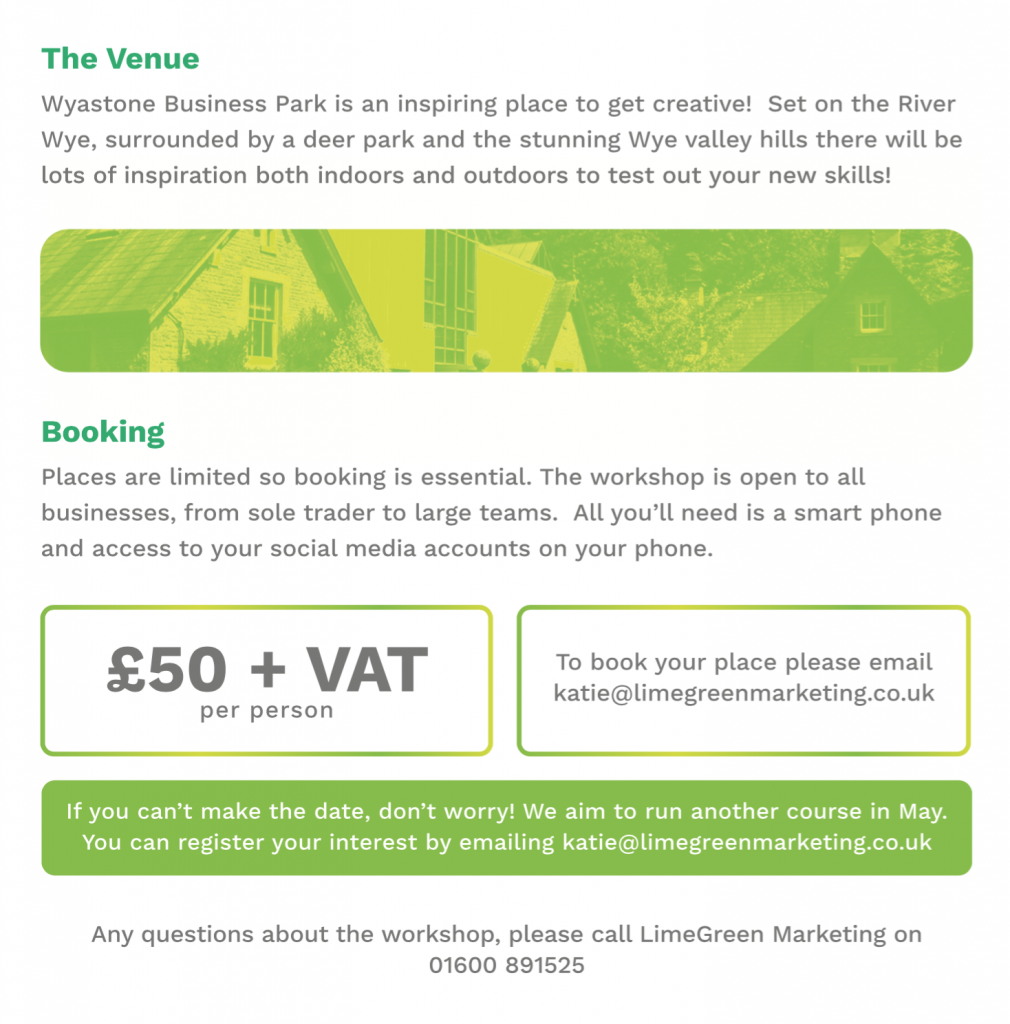 What is a # Hashtag?
A hashtag is a word or phrase without spaces with a hash mark (#) in front of it. It is used to identify a keyword or topic of interest in a social media post.
For example, '#HowToUseHashtags' is a hashtag!
When used properly, hashtags make it easier for users to find related content. Including them in your social media posts will help increase the visibility of your messages.
What's the Difference Between '#' and '@'?
Now you know what a hashtag is, it's important that you know how to use it. So, let's start by clearing up some simple symbol confusion.
When you're starting out on social media, '# – hashtag' and '@ – at' are easily confused but they have different functions and it's important to be aware of these if you want to make the most of your social media posts.
The good news is that these functions are the same across most social media platforms and so you'll only have two rules to remember
So, if we were to write the following message,
"Did you know that @LimeGreenMarketing can help businesses with their #SocialMedia?"
'@LimeGreenMarketing' directly mentions the business' social media account and '#SocialMedia' is the keyword or topic of interest, or hashtag.
Using Hashtags on Different Social Media Platforms
While the function of a hashtag is essentially the same on each social media platform, it is worth noting that there are subtle differences in the most effective ways to use them. We've put together some pointers for the three most popular social media channels below.
Twitter
Given that Twitter is where the it all began, it's no surprise that this social media platform has enabled the humble hashtag to be more versatile than most.
Like other social media channels, hashtags are used on Twitter to find relevant content and conversations to get involved in. By having a public profile, your tweets that include hashtags will appear in search results for that term. This means users who aren't already following you can find your account through a common interest or topic via the hashtag.
But how many hashtags should you include? In general tweets with one hashtag receive the most engagement whereas using three or more on this platform have been proven to lower engagement.
If you're unsure which hashtags you should be using, take a look at the "Trends" sidebar of your Twitter feed. This creates a list of hashtags you might be interested in based on your tweets.
You can filter the results when you search for a hashtag on Twitter. The "Top" option displays the most relevant and popular posts, including those from users you don't follow, "All" shows you every tweet that uses the specific hashtag in real time, and "People you follow" will only display results from users you are following. Good to know!
Instagram
Instagram is a visual social media platform. Using hashtags on Instagram allows photos with the same hashtag to be collated into one stream. This makes discovering content and finding new users with similar interests easy to follow.
While Instagram limits users to 30 hashtags per post (which seems like plenty!), there is no universally agreed correct number of hashtags to use on this platform. Our advice? Keep your hashtags relevant and don't forget to include some plain text with your photo too.
If you want to include a hashtag in your Instagram post, type the '#' symbol and Instagram will give you suggestions based on popularity.
Facebook
Rather than asking how to use hashtags on Facebook, it's worth asking if you should be using them at all. As the last of the three major social media platforms to follow suit with the hashtag feature, Facebook's functionality is a little more limited. While clicking on Facebook hashtags will take you to a list of posts containing the same hashtag, the results are not limited to people you know.
It is now possible to filter hashtag search results on this platform. However, data has shown that using hashtags on Facebook posts does not help boost engagement like it does on other social media platforms.
If you're determined to use hashtags on this platform, we recommend you do so sparingly – one per post will be just fine.
Creating Your Own Hashtags
As well as tapping into hashtag trends, it's easy to create your own. While you could conduct your own hashtag research to get you started, we simply suggest following these simple rules:
Use a capitol letter for the start of each word in your hashtag sentence. While hashtags are not case sensitive, it will make them easier to read and will avoid any embarrassment. Do you remember #susanalbumparty, or rather #SusanAlbumParty? Did you see it? Exactly, take our advice!
5 Hashtag Facts
Now that you know how to handle your hashtags, we thought we'd include some facts and figures for you to impress your friends with.
It's thought that the symbol we know today as a hashtag has evolved from the 14th century abbreviation for pound weight – libra pondo or lb. A horizontal slash was added to denote the letters were connected and over time messy writing resulted in the hashtag.

Hashtags were born on Twitter.

In 2007 former Google employee, Chris Messina was the first person who tweeted using a hashtag.

The word "hashtag" was added to the Oxford dictionary in 2010 and the Scrabble dictionary in 2014.

Almost 75% of people on social media use hashtags – whether they are all using them correctly is a different story altogether!
If you're still unsure about how to make the most of hashtags on social media get in touch with our team. We offer social media support and training tailored to you and your needs. Call us on 01600 891525 or email info@limegreenmarketing.co.uk.
The prospect of a new website can seem both exciting and incredibly daunting at the same time. Every company will have different requirements and limitations according to the size of their organisation, resources available, budget, professional know-how and much more.
At LimeGreen, we understand that sometimes it's useful to have a helping hand and a few pointers to help you make the first step in the right direction. That's why we've put together these seven steps to take the worry out of your new website!
1. Why do you need a new website?
This might seem like a stupid question but it really is the first thing to consider. Is the new website a design-led decision in line with a company rebrand or are your requirements more practical? Often businesses can outgrow their original website but before dreaming up a new one, it's important to ensure that this time it can grow with your business. This could save money in the future.
2. Choosing a domain and hosting
In order for any website to work, you'll need a domain and hosting. Think of your website domain as the address for your website. This is what people will type into their web browser to reach it, e.g. www.limegreenmarketing.co.uk.
Hosting is where on the internet your website physically is or, the plot of land where it lives if you will! It's important that you choose the right domain and hosting to suit your requirements. For more information, take a look at our article 'What is Hosting?'.
3. Design
An all singing, all dancing website sounds like it could be pretty impressive. If you have a concept that you want to use that reflects your brands ethos digitally then go for it! Online branding should always be consistent with offline branding. However, your design should never compromise your product or service or your ability to communicate clearly what it does.
4. Functionality
Think about who uses your website and why? Are they looking for information? Are they looking to purchase a product or service? Is your website user-friendly? There is no point in having a website where people can't find what they're looking for.
Be sure to think long and hard about menus and site navigation. Equally a straightforward search feature and cataloguing or tag system for organising products could make life much easier for you and your customers. Remember, if someone can't use your website, they're more likely to go to a competitor.
5. SEO and Analytics
So, you've got your new website up and running with a domain, hosting and functional, on-brand design. That's it right? Wrong! It's important to make sure that your website is Search Engine Optimised. Doing this makes it easier for popular search engines to read your site and determine its content and where it should appear in individual search results. There are lots of handy plugins that you or your web developer can use to help with the process. We work with WordPress sites a lot and recommend Yoast (read more here).
In addition to SEO optimisation tools, updating your websites content regularly can help improve its rankings with popular search engines. Including a blog and regularly posting new articles is one way to do this. Including social media streams from Twitter and Facebook on your website can also help.
Equally it's important not to neglect your analytics. These will tell you who is viewing your website, how long they are spending on your website and where this traffic is coming from. Valuable information that shouldn't be wasted!
6. CMS and CTAs?!?
There's a lot more to your website than meets the eye. You'll need a functional program taking care of the backend – a Content Management System – CMS. This is what organises your content and makes sure everything is where it should be. Your website visitor can't see it but, trust us, they'd soon know about it if it wasn't doing its job!
Call to Actions – CTAs – also play an integral part in your website. These are prompts on pages strategically placed to encourage the website visitor to complete an action, e.g. call us, book online, get in touch, buy now. These are designed to entice the website user to behave in a way that will benefit your business. Don't forget to consider them in your design.
7. Maintenance
It's a great feeling once you've got your brand spanking new website up and running but what happens going forward? It's likely that you'll need to make changes to pages over time or update products, company information and events, and it's important that you can do this quickly and easily so that your clients or customers have the most up to date and relevant information. While some larger organisations may have the luxury of a dedicated in-house web team to do this, smaller organisations may need to outsource this work. So, it's worth factoring this into your budget.
If you'd like to speak to one of our team about your own website, you can get in touch by emailing info@limegreenmarketing.co.uk. Alternatively, pick up the phone and call us on 01600 891525 – we'd love to hear from you!
By definition, an Infographic is a visual representation of information or data, for example as a chart or diagram. Sounds exciting, right? Well perhaps not and you might wonder what we're doing talking about them on our website.
What does an infographic have to do with marketing and how is it relevant to your organisation? Don't be fooled. Infographics can be incredibly useful tools, providing a new way to share information and engage your audience.
Here are just some of the reasons we love infographics…
One – Infographics are a great way to display lots of information clearly in a small space.
Two – Infographics keep your audience engaged as they're much more interesting to look at than a plain block of text. This one shows some facts and figures from the 2015 Rugby World Cup…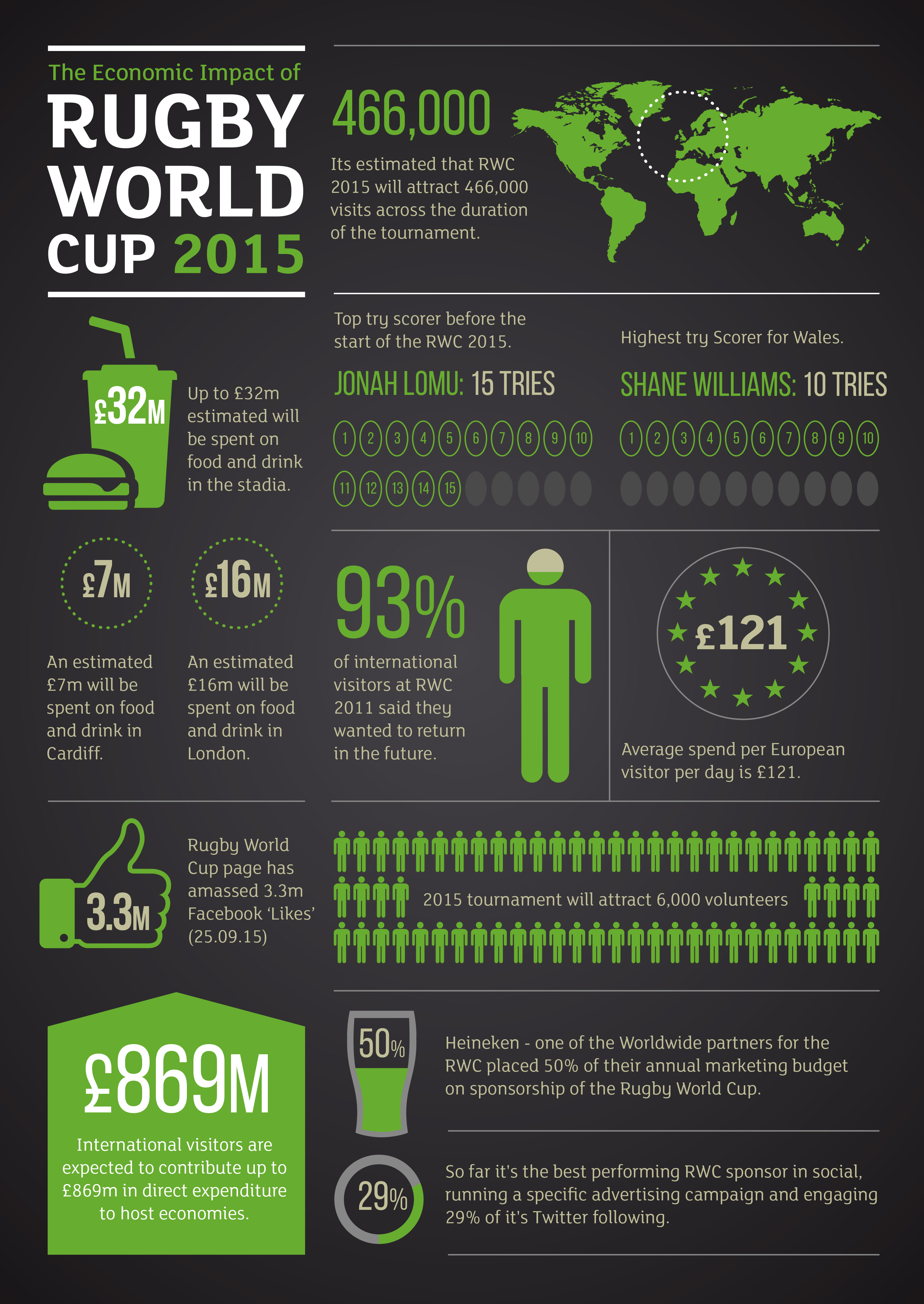 Three – Infographics are easier to produce than you think. Take a look at some of the useful tips and tools we've included at the bottom of this post.
Four – They're easily updatable which means that you can keep your information current and infographics can be a great way of sprucing up your annual report.
Five – If you want to tell a story and/or show off your organisation's achievements use an infographic. We love this one from Macmillan!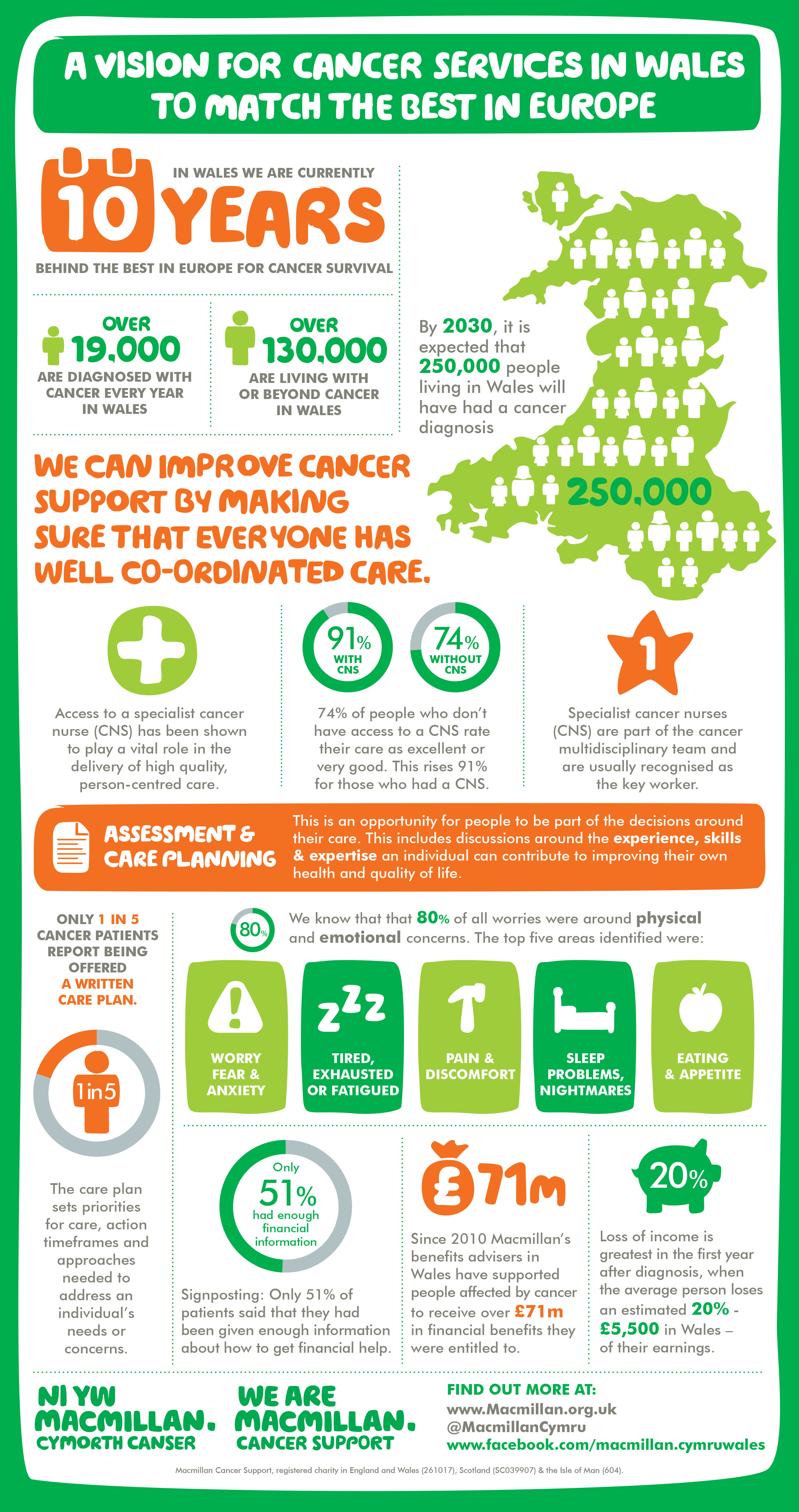 Six – A well branded infographic can explain who you are and what you do, raising brand awareness.
Seven – 90% of information transmitted to the brain is visual. They say that a picture paints a thousand words so imagine what you can achieve with a striking infographic.
Eight – It's been proven that infographics get more shares on social media, increasing their potential to go viral.
Nine – Infographics can be exactly what you want them to be. Most templates are customisable and if you're designing your own, well the possibilities are endless! Here's one we put together for Monmouth Festival.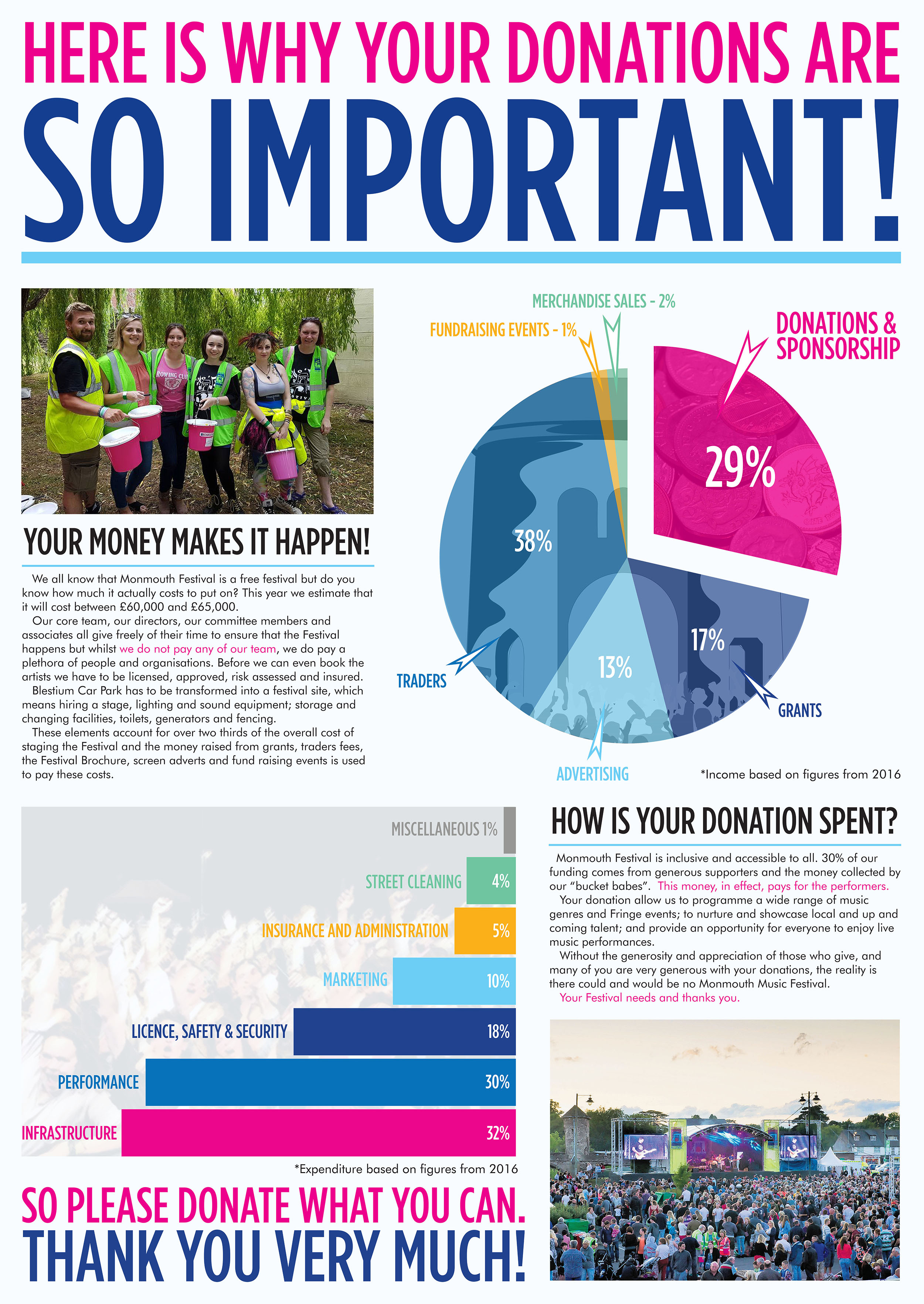 We've included some useful websites here which can help you get started with creating your own infographics.
Canva
https://www.canva.com/create/infographics/
We're always championing Canva with our clients. If you're no Photoshop whiz this website provides great templates for you to customise and post on your social media channels. And they now do infographics too!
Piktochart
More advanced in its function and dedicated specifically to displaying data, Piktochart offers different paid subscription options depending on how advanced you'd like your artwork to be.
Venngage
Like Piktochart, Venngage also offers more paid-for subscription options based on user requirements. Templates are easily organised into business, marketing, education, tech. and social media.
Alternatively, if you're looking for something bespoke and original, get in touch with our team and discuss your requirements. Email info@limegreenmarketing.co.uk or pick up the phone and talk to us on 01600 891525.
So, you're building a new website for your business and need to know whether to include a blog?
Well, just like social media, a blog is not just a box to be ticked, but a useful tool to keep your customers up to date with your company's products and services while helping your website's SEO (search engine optimisation) in the process.
Every time a blog is written it is indexed on your page. This means it will show up on search engines, making your website more relevant and pushing it to the top of the page of results. This in turn will drive more traffic to your site, which means more potential customers!
Adding a 'call-to-action' to every blog post can also strengthen your social reach, by creating content that encourages people to share it, and to find out more information about your company.
Another thing to remember when it comes to blogging is that this can make your company more personal and help your business develop a relationship with existing and potential customers. People are more likely going to spend their money if they feel like they know your brand.
To help you get started we've put together five tips to create a great blog article…
Understand your audience: It's important to understand what your audience wants so that you know they will want to read it. Create blogs that relate to your target audience or that link with your company's brand or product.
Pick a catchy title: Short, snappy and catchy! Your title needs to be informative about your blog content without telling the whole story, so people want to read the article and find out what you're talking about.
Featured image: An eye-catching image will attract a reader before they even read your title. Images should be relevant to the content of your post and images should be good quality. Once you've got your readers attention, they are more likely to read and remember your content.
Short and simple sentences: Just because you know what you're talking about, doesn't mean all your readers do. Keep it simple and avoid repetition. Readers can lose interest in a text heavy article that they can't make sense of. Using bullet points or lists can also make a blog article more readable.
Research: Check your facts. There's nothing worse for your brands reputation and respect than if you're found to be wrong. False or inaccurate information will not inspire confidence in your customers so get it right. The more useful information a blog post contains, the more engaged the audience will be and the more likely they are to share the post.
If you're looking for additional support and want to make the most of your businesses blog, get in touch with our team today. Email info@limegreenmarketing.co.uk or call us on 01600 891525.
The new year is the perfect time to make resolutions and what better new year's resolution to make than a vow to improve your social media? We're on hand with some helpful hints to help make you social media savvy in 2021. So, let's get started…
Creating a Social Media Schedule
A social media schedule can sound like a lot of work but in fact, this will save you time. By setting aside a small amount of time each week – or month depending on how far ahead you'd like to look – you can find some focus and hatch a plan so that you know exactly what you're going to post and when.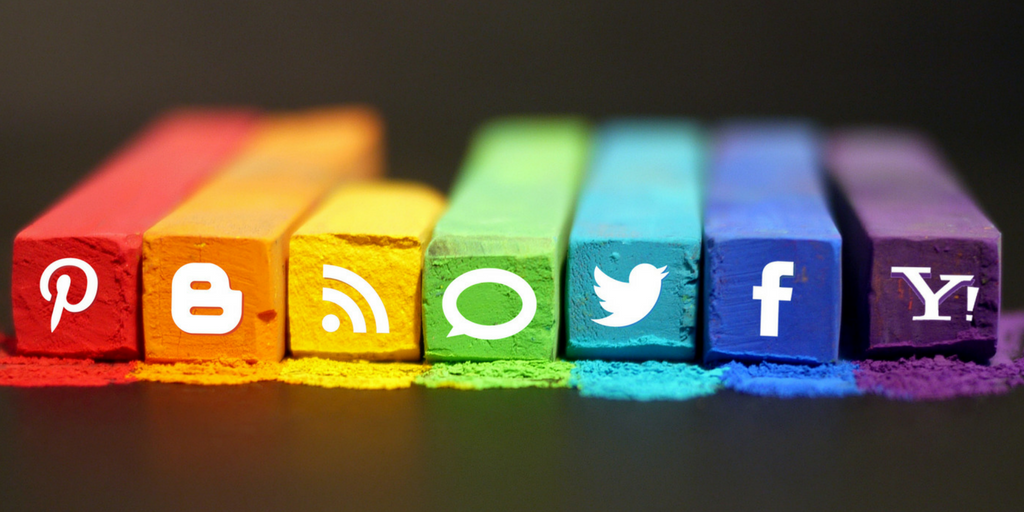 What Content Should I Post?
Images – Images are nice to look at. Images catch peoples eye. Facebook posts with images receive 120% more engagement than those with plain text. This is equally true with Twitter. Including an image on a tweet increases retweets by 150%.
Infographics – Infographics are the most socially shared form of content. They communicate data quickly and simply with minimal effort on the audience's part. Share your stats.
Newsworthy Content – People want new information all the time. Current, up-to-date news stories, that are relevant to your organisation are worth sharing. Be a source of useful information as well as being your brand.
Quotes – Be it humorous, inspiring, motivational or thought provoking, quotes are quick to read and are a good way of getting an easy like or share.
Behind the Scenes Photos – Give your followers something extra, something that they wouldn't see on your website or read on your blog. These types of images help tell the story of your brand and humanise what you do.
Reviews – If your business is doing well, shout about it! Word of mouth is a powerful tool. So is a social share.
Recurring Posts – Give your audience a reason to come back. A regular feature like a blog post or fun fact posted at the same time each week can work well.
Products and Promotions – Think of social media as your digital shop window. Sell yourself.
Where Can I Find Good Content?
Blog Posts – If you already have a blog make sure you share your posts on social media, but don't stop there. Do you read other blogs? If they're relevant to you and your business or you have something to say about them, go ahead and share.
Your Website – Don't forget to encourage people to visit your website by regularly sharing links. This is where people will find the most detailed information about who you are and what you do.
The News – Try to get into the habit of keeping your eyes peeled for stories that would interest your followers. If you can't share them right at that moment, save them for later or set a reminder. You could start to build up a bank of content quite quickly.
YouTube – Video is booming, and with 300 hours of it uploaded to YouTube every minute, you're bound to find something to share.
Canva – Not a Photoshop whiz? Canva is an online tool which allows you to create simple social media sized images, with lots of free content and the option to upload your own too.
Pinterest – Pinterest is a platform based on organised content. Someone else has already done all the hard work for you. Just type in your key words and let the search feature do the rest.
So, there you have it, what are you waiting for?
If you're interested in talking to our team about your own social media marketing requirements we'd love to hear from you. Email info@limegreenmarketing.co.uk for more information or give us a call on 01600 891525.
5 Warning Signs Your Brand Needs to Detox!
Symptoms of fatigue and sluggishness warn us when our bodies are out of balance. But are you savvy to key business signs that show your brand could be suffering a similar malaise? Brands, like bodies, deteriorate with unhealthy choices and too little nourishment. How can you tell when your brand needs detoxing?
To get to grips with this, you need to understand the basic physiology of a brand. Brands reside in consumers' minds. Your brand is built out of all the beliefs and associations that consumers hold about your products and your business. This bundle of perceptions is built up over time, and it will determine how likely consumers are to buy your brand.
Brand perception is fed, for good or ill, by all your marketing communications including: packaging, advertising, website, social media, direct interaction with staff, press coverage, emails, promotions, and printed materials such as brochures etc. Brands living in consumers' minds will be nourished by clear, relevant and motivating communication or toxified by conflicting or ill-judged messages.
Here are 5 key signs that your brand is ready for a detox.
1. You don't know who your brand is for.
How easily can you paint a clear mental picture of your typical consumer? To develop an engaging brand, you need to have a good understanding of the people who use your product. You need to understand both the big stuff (what their needs are, what's important to them) and the little stuff (such as what makes them laugh, what magazines they read). Strong brands are relevant to their audiences; they speak the right language and deliver meaningful benefits. Without consumer insight you are blindfolded. Understanding your consumers better will make your marketing activity fitter, leaner, and more effective.
2. Your consumers aren't engaged
Be very wary of a one-way relationship with your customer base. If you receive little feedback to social media, have below-par email open and click-through rates, struggle to generate interest in promotions, or rarely receive any spontaneous feedback, these could all be important warning signs and a lead indicator of sales trouble ahead. Potential causes of consumer apathy include: overloading them with irrelevant messages, failing to reach the right people at the right time, or simply poor execution; marketing activity that fails to cut through the noise.
In contrast, an active core of brand loyalists is a good sign of a healthy brand. Engaged consumers with strong emotional ties to your brand, will act as advocates, recommending your products to others. Rejuvenate your marketing plan with a focus on engaging and mobilising your consumer base.
3. You haven't nailed your brand's most important benefit
Perhaps your brand has an impressively long list of features and benefits. It is not easy however, to embed many different benefits into busy consumer's minds with a scattergun approach. For much better results, take aim with your brand's most powerful, top-level benefit. For example a mobile phone will have 100's of features and benefits that might include: a faster loading camera, battery that won't let you down, hands-free use with voice control etc. But focusing the marketing on a single benefit that emerges from all of these – such as 'living in the moment' – will be far more successful.
4. Your staff can't articulate what your brand stands for.
This is a great litmus test for brand health. Your staff are exposed to all your brand marketing. If staff can't give a coherent answer to 'what is your brand about?', consumers will definitely struggle! One of the main pillars of good brand management is clarity. If your brand has become confused through poor communications, then it is time to get back to basics and detox your marketing approach.
5. Your branding is not consistent.
Lay out all your visual representations of your brand i.e. packaging, brochures, website, flyer, brochures, website, everything. Is the branding consistent and harmonious, or viewed altogether does it give you a headache? Over time, it can be easy to get cast adrift with minor logo variations creeping in, colourways and fonts wandering off in various directions. What about the tone of voice? Are all the materials written in the same style or is a bit of split personality showing through? If you want consumers to really believe in your brand, you need to present a reliable face. Detox your branding by capturing some simple brand style rules and then sticking to them fanatically.
In business, as in life, we all need to take stock and invest a little time and effort in regaining good health every so often. Use these 5 warning signs to recognise when a brand detox would be beneficial. Remember that brand perceptions live in consumers' minds; a diet of good marketing communications will sustain your brand to keep it pure, fit and healthy!