A customer profile or user persona is a useful tool to help you understand your customers and their behaviours; to understand their needs and wants, so that you can drive sales by connecting with them in a personal and effective way.
Years ago, digital marketing efforts were put together in a standardised way and basically sent out to the masses, with no personalisation or targeting involved. Today, the sheer volume of analytical and data tools available make it possible for us to really refine our marketing efforts. Marketing today is all about providing a 5* experience to our customers. And to do this means that we need to understand what each of our customers need.
So, this is where user personas come in.
What is a user persona?
A user persona is a fictional, visual representation of your ideal customer. A persona is generally based on customer research and includes the needs, goals, and observed behaviour patterns of your target audience types.
Put simply, a user persona is a set of characteristics that you put to the ideal kind of people who would purchase from your business offerings. A thorough and data-driven user persona can be the key for your business to build more impactful strategies and even assist in the development of your product and services to fit these profiles.
Here's our guide on building a user persona, to help in gaining a deeper understanding of the customers you want to attract and how they may act
Step 1: Create a general outline of each kind of ideal customer. What do they do? What's important to them?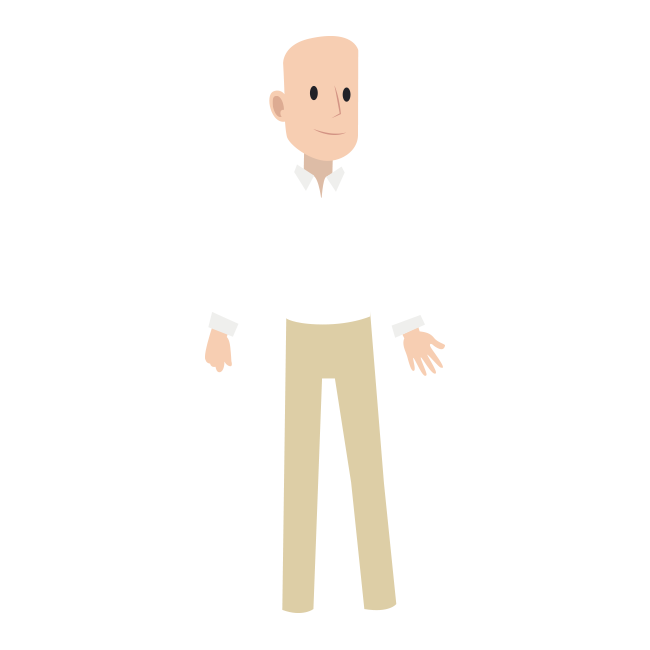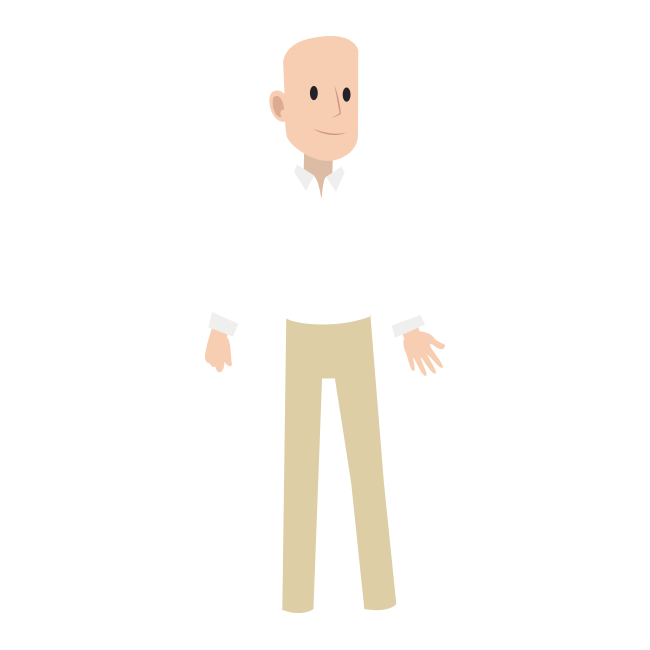 At this stage, you will give each type of ideal customer a name, job title, and outline their interests and attitudes towards general products/services in your industry.
Here, you will outline what is obvious about them that means your product/services will benefit them or solve their needs.
Ask yourself:
What are their values?
Do they match your business values?
Do they already use a product/service that your company offers?
If so, are they happy with this product? What does your offering bring that could convince them to switch?
What is their attitude towards products and services like yours in the market?
Are they open to your products and services or is it something that they are apprehensive towards?
Step 2: Enhance each customer persona with unique goals and important features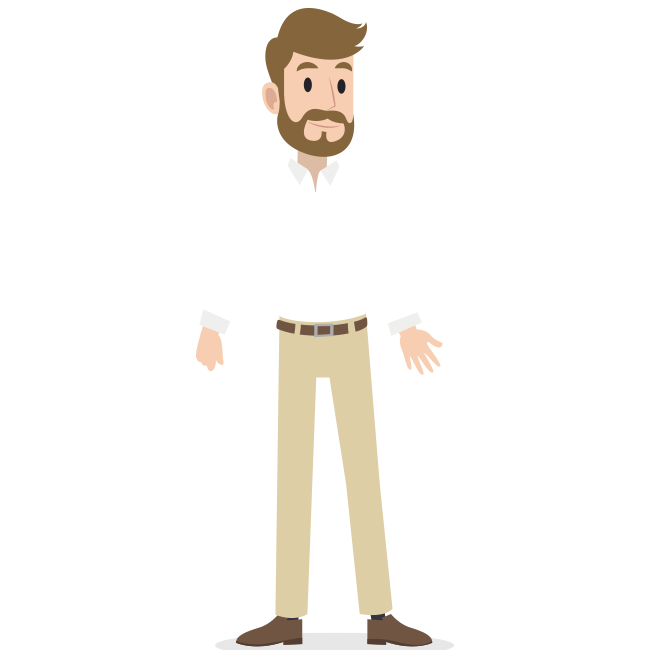 The next step in building your customer profile is where you will begin to add more detailed information. At this stage, it's important to identify the needs and goals of each customer type, and what features could affect their willingness to choose your business.
Answer these questions:
What kind of language would each customer use to identify their problem?
Understanding this means the language that a customer uses to describe their problem can be replicated in your copy.
What is each customers biggest hesitation when thinking about trying out your product/service?
Understanding your customers hesitations will mean that you can resolve these before they dismiss choosing you because of them.
What is the most effective way to engage with each customer?
Everything considered so far in the profile building process will allow you to consider what will be the best way to engage with each customer type. Including how to talk to them and how to answer/resolve their questions.
Step 3: Assess how and where each customer type will find your business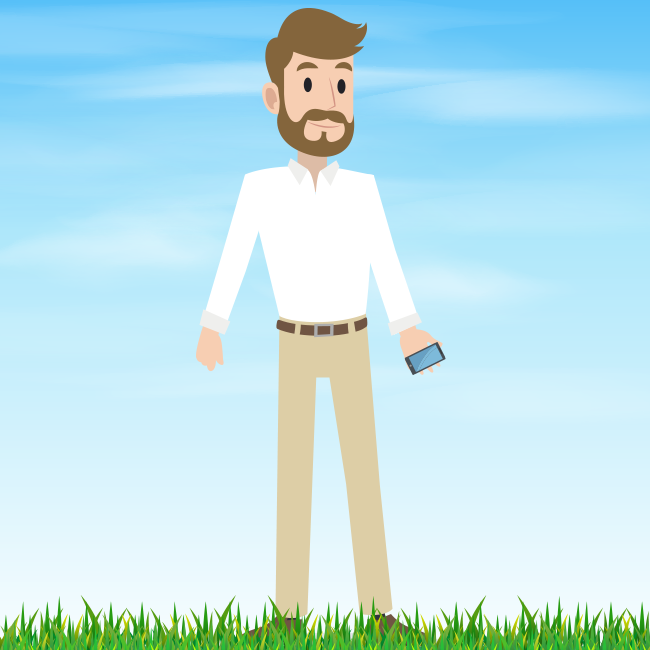 Depending on the customer types that you have identified so far, the ways that they could find you may vary.
Important questions to answer here will be:
What websites/online blogs does this customer visit?
Being present on the websites and blogs that your customer will be visiting is great for brand awareness and ensuring you are seen by your ideal customer types.
What kind of search terms will each customer type be using?
Creating useful content that your ideal customer types will actually be searching for could be the key to making your online content seen and shared. At this stage you can decide which customers will be looking for specific, niche content that will benefit them directly, and which customers will be looking for more general and shareable content.
You don't have to create these personas from scratch, either. There are plenty of both paid and free templates out there that will give you a base for starting:
Building customer profiles for your offerings is one of the essential elements for crafting your content marketing strategies, and it may seem like an arduous task, but the benefits could be genuine conversions on your website from customers that you have targeted effectively.
We're experts in helping businesses define their market and drill down into the nitty gritty parts of customer profiling. If you'd like any help with this, then get in touch today.
Are you posting your brand content on social media, and sometimes getting a great response, whilst other times radio silence?
If you're just posting when you remember, although it's a good start, you might not be reaching all the people that you could be. There has been lots of research showing that posting at certain times, on certain days, can increase the likelihood of people seeing and engaging with your content.
What's more, you don't just have to think about the times that your posting. Different times are more suited to different social platforms. Posting at a certain time on Facebook may not be as productive if posted at the same time on Twitter.
Unfortunately, whilst there's no exact magical time that will guarantee you likes, comments and 100% engagement there is research which suggests which times and days are best.
We've highlighted the best times for each social platform to help you reach the highest number of people.
Facebook
Wednesday (12pm & 3pm) Thursday (1pm-3pm) have shown themselves to have the highest engagement. The lowest engagement rates are usually between 10pm & 5am (unsurprisingly). The highest levels really are during business hours, it seems there are a lot of people at the office desk scrolling through their feeds!
Good to know – Facebook's newest algorithm means users see more posts from friends and family than business pages, so your marketing posts may not get as much reach as they once did. Engagement rates consistently peak during midday on weekdays, so Wednesday is a safe day to post.
Twitter
Wednesday 12pm / 3pm / 5pm-6pm are peak moments that content is being shared, clicked on, and commented on (during people's work breaks). As with Facebook, Wednesday seems to be a safe day to post your content, although it's good to use Twitter for instant engagement and sharing of industry news.
Good to know – B2B content performs 16% better during business hours, whilst B2C content works 17% better over the weekends
LinkedIn
Tuesday, Wednesday, and Thursday are all good days for posting. 7am-8am, 12pm and 5-6pm have shown themselves to be effective times to post.
Good to know –LinkedIn usage should be kept to sharing industry insights and sharing company news – try not to sell directly through LinkedIn, although cleverly sharing project case studies is a way of taking people directly to your website, just make sure it's relevant and topical.
Instagram
The best time to post on Instagram is Wednesday at 3pm, however Thursday is a good day throughout. It'd be safe to post on Instagram during the working hours on Tuesday-Thursday.
Good to know – Instagram has over 1 billion users, coming third behind only Facebook and YouTube, and 60% of millennial's say they're more likely to buy from a brand that they actively follow on Instagram.
Now's the time to think about 'time'
In short, scheduling your social media activity for certain times is a good way to increase your engagement and brand awareness. Ideally you need to factor this into your social media strategy. Plan ahead, schedule strategically and follow it through.
If you need any help developing a strategy and working out which social media platforms will work for your brand message and business objectives, then get in touch and we'll work it out together.
In today's world, email marketing has proven to have stood the test of time. After seeing many a digital and traditional marketing trend come and go, email has remained stable. Developing your marketing strategy with email in mind is absolutely vital. The facts are:
– People send and receive 281 million emails every single day (2018)
– 95% of professionals use email as their focal communication tool
– Consumers sign up to an average up 14 mailing lists on their personal accounts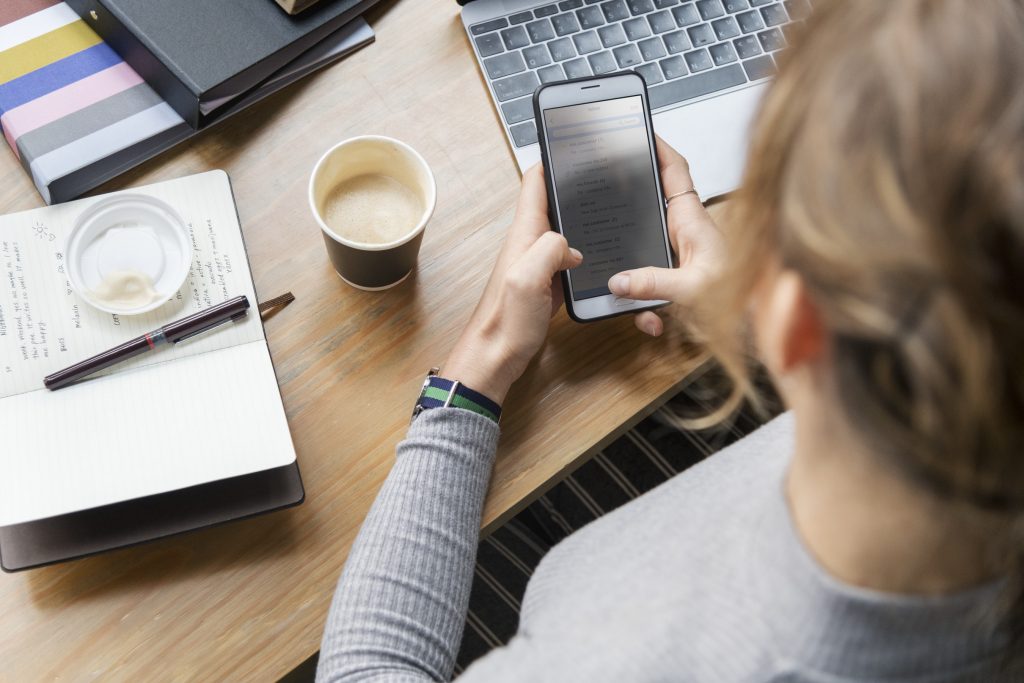 This being said, that doesn't mean that you can just send out email and expect a return on investment. Your promotional emails being sent is one thing, but getting them opened is another. Think about your own inbox, how many of them are marketing emails? You really only open a select few that capture your attention from the get go. As a business, you don't want to join the pile of binned emails because of irrelevant or 'spammy' marketing tactics.
It's important that you develop a well-thought and objective driven strategy for your email marketing. There must be a catchy subject – and once users have clicked in, you must be giving them valuable content.
It's useful to note that there is a huge list of words that could trigger your email straight to the junk box. Due to the number of viruses and hackers that attempt to gain users details, if an email contains a certain number of trigger words, it will be deflected from your targets inbox for their safety.
A useful link for these words is:
https://prospect.io/blog/455-email-spam-trigger-words-avoid-2018/
In today's age, email is still as successful as it has ever been, but to achieve this success you have to be much more strategic in your communications via email.
If you'd like some help with developing your email strategy and defining your objectives, get in touch and we can work together.