Influencer Marketing: It's essentially celebrity endorsement, put into the modern-day content marketing strategy. Influencer Marketing will usually involve a collaboration between today's internet-famous and brands. These peoples' recommendations have proven to have massive impacts on ROI and the tactic has grown hugely in recent years.
To put this growth into perspective, here are some stats and facts:
– 71% of consumers are more likely to make a purchase based on a Social Media reference
– Instagram is the most popular platform for influencer marketing, with a predicted $2.4 billion to be spent by marketers on Instagram in 2020
– 86% of women head to Social Media platforms before making a purchase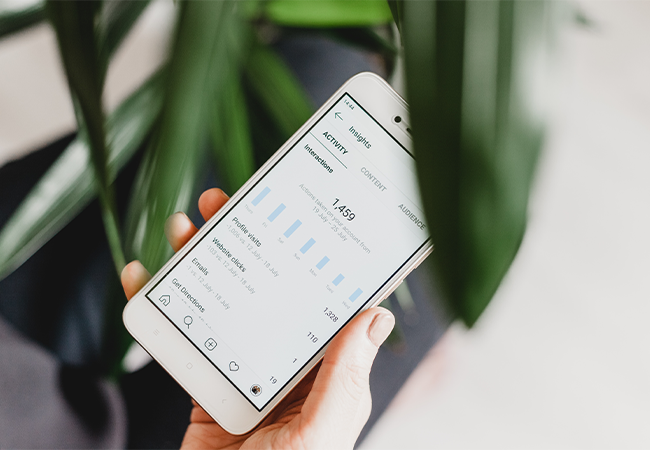 There's huge money in Influencer Marketing, and companies are investing big percentages of their budget into it. 2019 Love Island star Molly-Mae Hague earns around £7,200 for a single sponsored Instagram post, and the most successful influencers such as Kylie Jenner get a whopping $1 million per sponsored post!
Now, these figures may seem out of reach for most Small to Medium Enterprises (SME's), however the fact remains that Influencer Marketing is not to be scoffed at. If you're looking to reach your target market directly, this could be an avenue to explore.
However, as influencer marketing is so new, it can be hard to know where to start and what to do. Here are some key tips for anyone getting started:
Find influencers that encompass your brand values
It's important when searching for an influencer for your brand, not to just look at follower numbers and engagement rates, but to look at their whole brand image. Does it match yours? Do they have the same values as your brand? You want to form partnerships with your chosen influencers, that way they're more like brand ambassadors, rather than simply churning out meaningless content.
Delve deeper into the metrics
You may think that finding an influencer with a huge number of followers is the way to reach a wider audience, however this isn't always the case. Big numbers don't always mean that they're all paying attention. A lower number of followers could mean that they have a tighter network and bigger engagement rates. If you're in a niche market, you may be better off going for an influencer with a lower number of followers, but with a good and trustworthy relationship with them.
Work with your chosen influencer(s) to get content that works for everyone
You'll need to collaborate with your influencers to ensure that they're posting content that matches both your own and their brand image, as well as motivating people to act. Working together is the best way to create content that is a win-win for everyone; your brand, your influencer, and their followers.
Finding influencers can be a tough job, too. A good place to start would be to search for relevant hashtags to your industry and see who may already be taking an active interest in your brand or products. Build up relationships with these people and do your research to see if they're the right fit.
If you don't have the time to put in all of this research, there's some good tools out there to help you out:
Upfluence – A tool that helps you search for and contact influencers that are relevant to your brand
Socialbakers – A search facility that gives influencers a score based on how they match up to your brand
Influence.co – A free library of influencers that you can search for by category, location and more
Taking the leap into a new and unknown world can be a big step. But, with these basic tips and tools, you'll be well on your way. If you'd like any consultation or help with your marketing strategy and tactics, then get in touch with us.