With students graduating this summer, we've been giving careful thought to the essential skills Marketing Companies look for when recruiting graduates. And we all agreed that it comes down to a combination of academic ability, soft skills and sheer determination!
'Academic Ability'
It's not just about getting a First or 2:1 – employers are going to be looking for evidence of your ability to problem solve, understand complex information, work as part of a team, multitask and work to deadlines. Phew, that's a long list and you thought it was just about writing essays. Make sure you show how you've developed these skills whilst studying or gaining work experience.
Working in Marketing is often all 'hands on deck' so having good IT skills is also important. Knowledge of packages such as Photoshop will enable you to create an image for a post quickly. Equally, understanding basic HTML / CSS so that you can make a quick amend on a website will also help your cause.
'Soft Skills'
This is an industry all about communication so great skills in this area are a must. Marketing involves a lot of writing; blog posts, press releases and pitches, so good writing, spelling and grammar skills (please, no mistakes on your CV!) are critical. Interpersonal skills are also key. You'll be working with a team so evidence of work experience, or involvement in events or committees all help to show you have a good grounding in this area.
You will also need to show that you can think creatively. You don't need to be an artist, just show you can 'think outside the box'. For a start, don't just send in yet another standard CV – be creative to stand out. Different paper textures, infographics, layouts – be distinctive. Can you show how you took a different approach to solve a problem?
Sheer Determination
It goes without saying that an interest in people and an awareness of the world around you is vital, Marketing, after all, is all about understanding people's aspirations and challenges to foster relationships. Be aware of what's going on in the news and read widely.
As a new Graduate, nobody is expecting you to have loads of specific company experience but you can demonstrate your skills by marketing yourself.
Get involved with the marketing of a College Club or local event.
Show you can write by having your own blog or contributing to a magazine.
Be visible on social media – show your understanding of the essentials of social media but carefully consider what you post and choose to share as more and more employers will check these channels.
You've got yourself an interview? Congratulations! Make sure you're prepared. Do your research on the company and the marketplace they work in. Read trade publications, press releases and immerse yourself in Google Search! What about marketing campaigns that have caught you eye, why was that? What's memorable and what was a real stinker – again why? This shows prospective employers that not only do you have a commercial awareness but also are happy to create your own opinions.
Additional Study
Another option is to keep studying! A professional Marketing qualification or a postgraduate course will certainly add to your academic portfolio. Ideally though, it is worth getting some experience with the different aspects of marketing before taking the plunge. Many in the marketing industry will take these courses whilst working to further their promotion prospects.
The Chartered Institute of Marketing (CIM) offers an Introductory Certificate in Marketing. This can be followed at a later stage by other qualifications leading to chartered status.
The Institute of Data and Marketing (IDM) also offers a variety of qualifications for both graduates and industry professionals ranging from masters and postgraduate degrees to professional diplomas.
You can also find affordable online marketing courses on sites such as The Digital Marketing Institute, Hubspot, Coursera, and Copyblogger.
All we can say is good luck! It's a great industry to work in!
The world of marketing has changed dramatically over the last 20 years. With the advances of digital technology, gone are the days of the simple mail shot and the cold caller. With an effective online strategy, we can now reach our audiences 24/7 through the screens of the portable devices that they hold in their hands.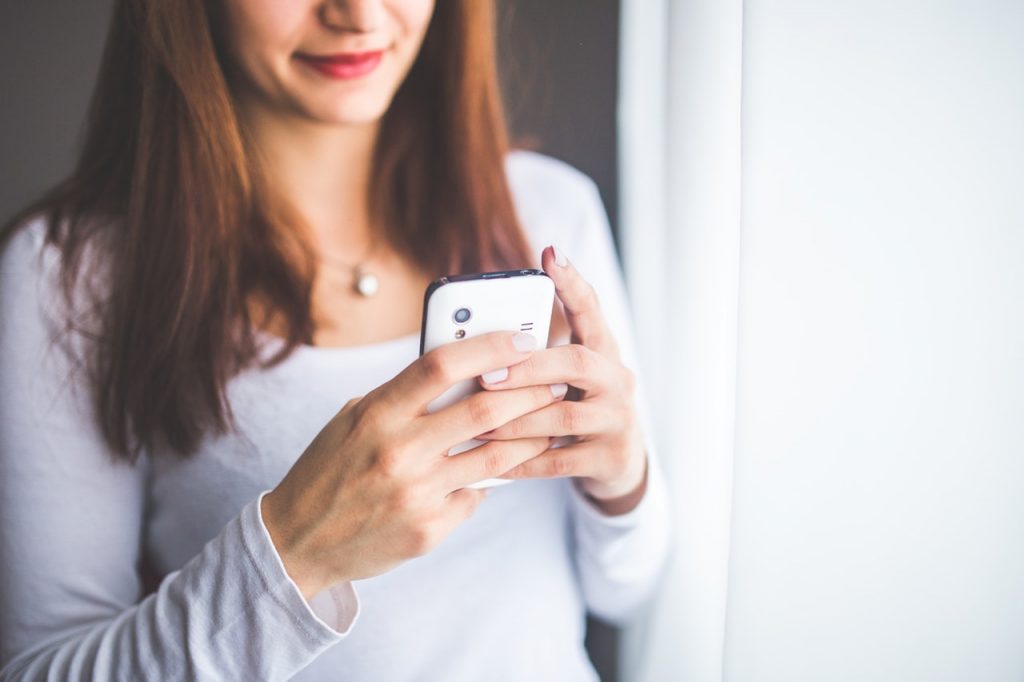 With such an opportunity can you really afford not to make the most of it? Surely you know your business best? So, why outsource your digital marketing to an agency?
One – An Objective Opinion
While it's great to be at the heart of your business – no one knows your product/service better than you – sometimes it's great to have a new set of eyes and some fresh thinking from someone who is one step back from it. Your marketing manager is in a position to be able to be objective about what you do well and what you need to do better and has the best industry knowledge to advise you from a neutral stance.
Two – Marketing Trends
Just like fashion and food, digital marketing is not exempt from trends. In 2017 we saw a huge surge in video content and so far, 2018 has seen the rise of influencer marketing and automation. So, ask yourself this? Do you have the time to keep up to date with the latest digital marketing trends as well as running your business? We think the answer is 'probably not'. Find yourselves someone who has their finger on the pulse when it comes to the what's hot and what's not of marketing.
Three – Your Time is Precious
Running a business is no easy feat. Perhaps you're just starting out as a one-man-band and juggling spinning plates? You might have a team around you but they too will take time to manage. Why not give yourself one less thing to worry about and put your digital marketing in the hands of a professional with industry knowledge who will get you the best results.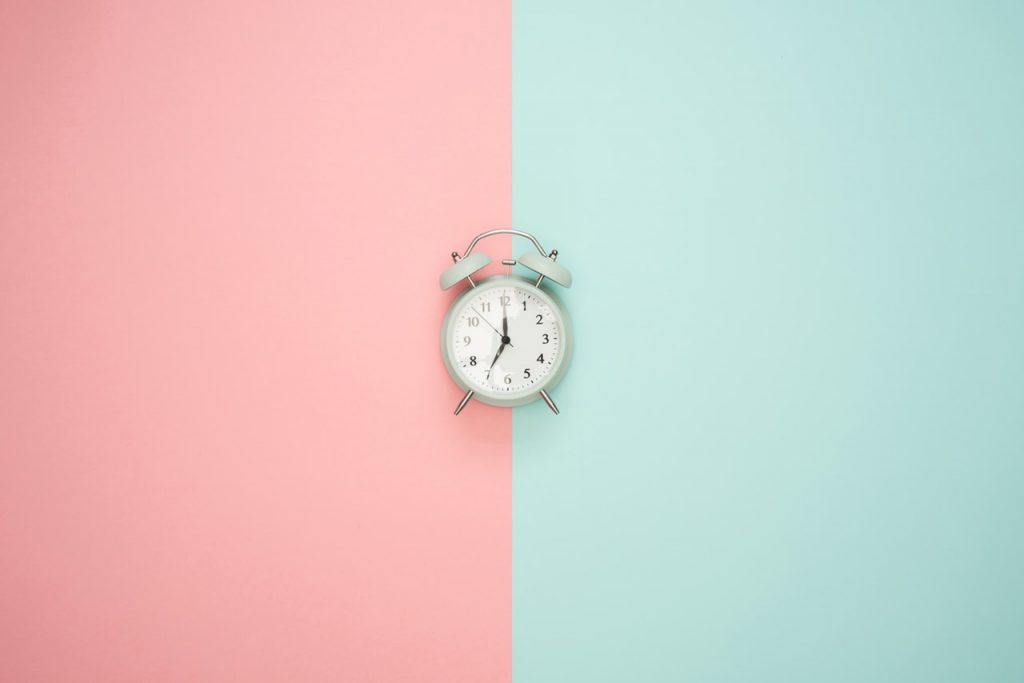 We work with organisations of all sizes and we understand that not every business has the budget for an all-singing, all-dancing, digital marketing campaign. That's why we've also put together three ways for you to save time if you're running things in house.
One – Utilise Seasonal Support
If you're in an industry that experiences busier and quieter periods, paying someone else to take charge of your marketing all year round, while you're sat twiddling your thumbs for half of it might just seem a little silly. This is where seasonal support comes in. Often setting up social media and branding your channels can be a time-consuming process too. So, let someone else save you time and get you going, or have them take the reins for the months that you're flat out. This will be much more efficient and in the long run more cost effective for your business.
Two – Plan Ahead
We understand that making time each and every day to post to all your social media channels can be a little daunting. Especially if you've not quite got to grips with all the different platforms. Be smart and spend a morning a month scheduling your social media content for the month. Tools like Hootsuite are here to help you and allow you to post to multiple social networks from one platform. A content calendar will help you plan ahead and steer your digital marketing in the right direction.
Three – Be Clever with Your Content
Organise your content library and categorise images and information. This might seem time consuming but get into the habit of doing this as you go and it will be easy to find content quickly. Dropbox works particularly well if you need to share this as folders across a team. Don't forget that resources like Canva can also help you design and edit your own branded content to use time and time again.
If you're interested in talking to our team about your own digital marketing requirements we'd love to hear from you. We offer monthly management packages as well as bespoke one-to-one support. Email info@limegreenmarketing.co.uk for more information or give us a call on 01600 891525.
At LimeGreen, we're delighted to have had the pleasure of working with a variety of organisations across various industries and 2017 was no exception.
Before we start any project, the first thing we like to do is get to know our clients because if we understand them and their customers, then we can understand how best to market their product or service to their audience.
Of course, working with some clients requires a little more research than others but we're always keen to learn! With this in mind we thought we'd share some of the weird and wonderful facts and figures that our clients shared with us in 2017.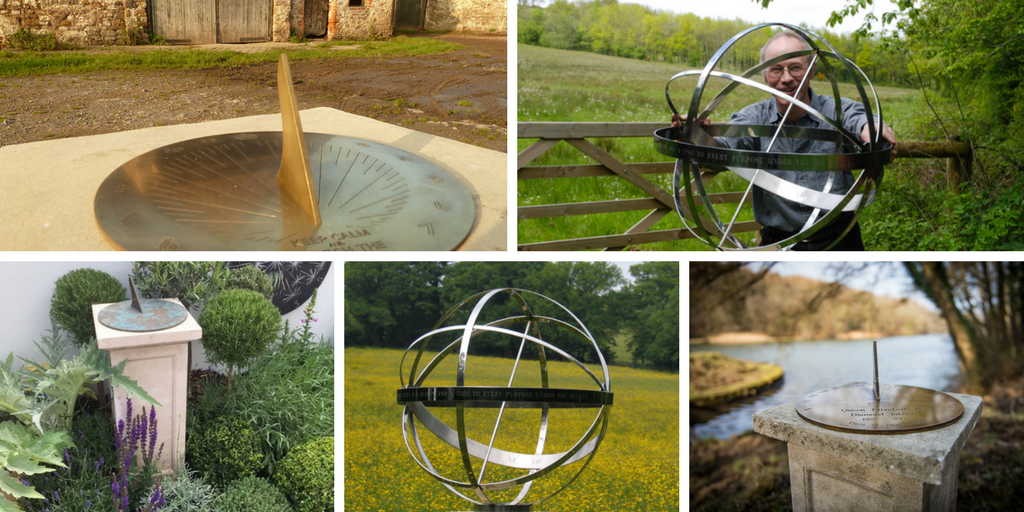 Christmas Day is the only day when your clock and your sundial will read exactly the same time, meaning that you can take a break from mathematics and the Equation of Time.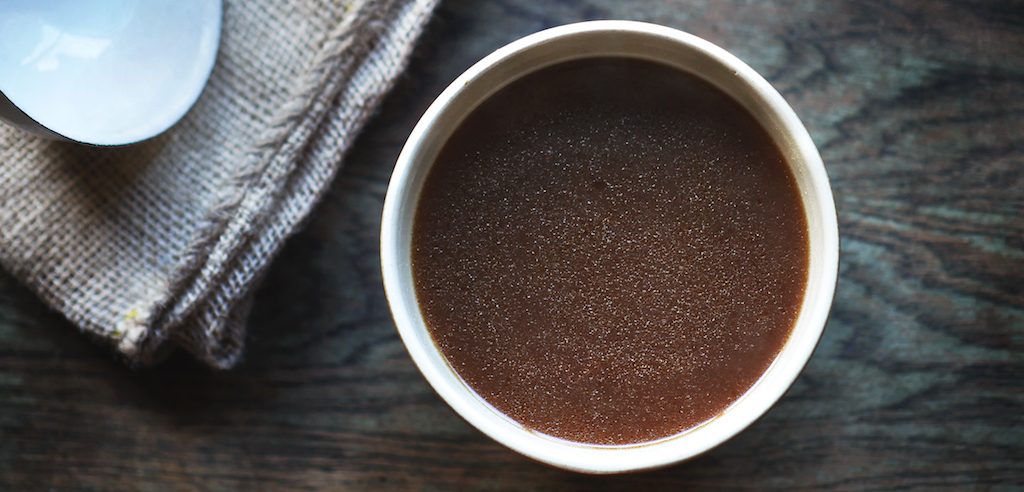 According to research, the average person needs approximately 3.5g of collagen in their diet each day to prevent wrinkles, strengthen bones, and improve overall health, although this will of course vary from person to person depending on the age and general health. Osius Beef Bone Broth contains a huge 3.4g of natural collagen per 100ml.
The National White-Water Centre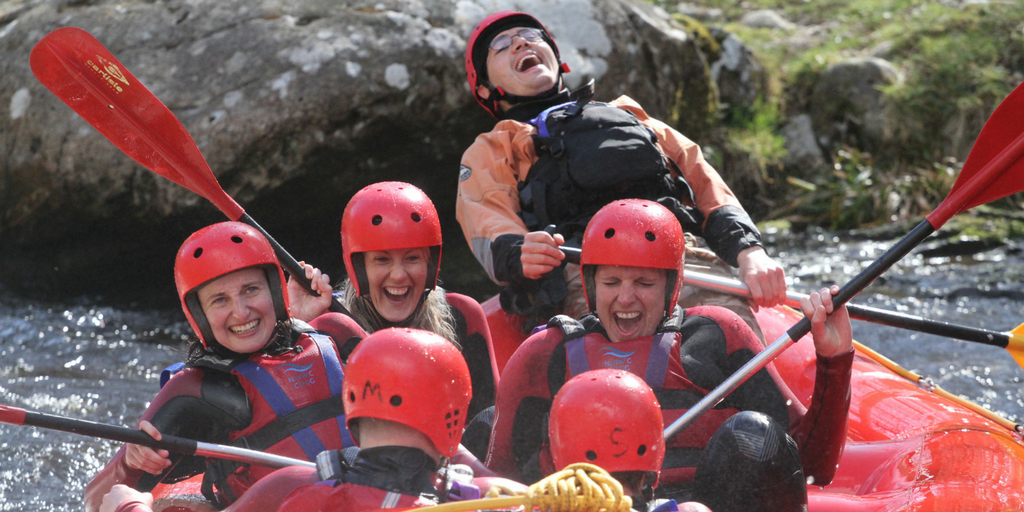 In order to kayak at the National White-Water Centre there must be 7 cumecs of water or more flowing in the River Tryweryn. If you want to raft then you'll need 9 cumecs of water or more. The water is released from Llyn Celyn Reservoir by Natural Resources Wales (NRW).

Anthelmintic resistance is a serious and increasing threat to the global health and welfare of livestock. Basically it's where parasites such as worms have become resistant to the drugs (anthelmintics) used to contain livestock infections. If unchecked, it could lead to existing drugs becoming ineffective with a potentially catastrophic impact on animal welfare and production.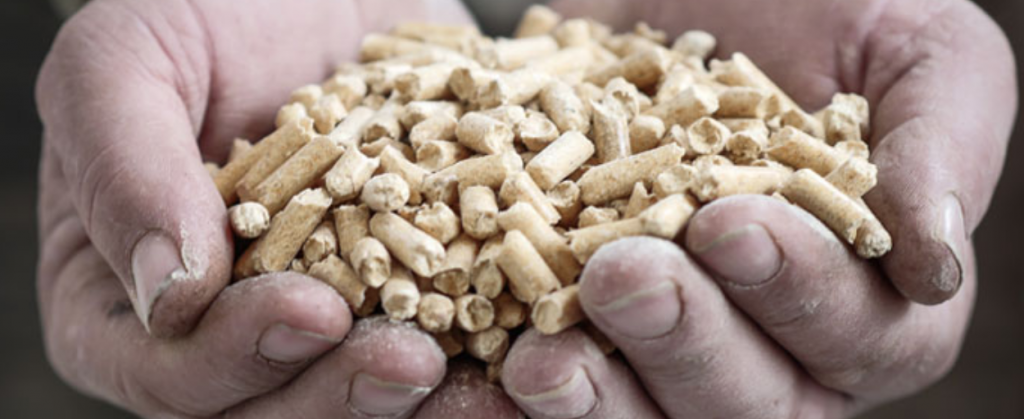 More than 1/3 of farmers and growers in the UK are using the sun, wind, farm by-products and energy crops to produce clean, low-carbon energy. The NFU believes that domestic land-based renewable energy can deliver up to a quarter of UK clean energy needs by 2020.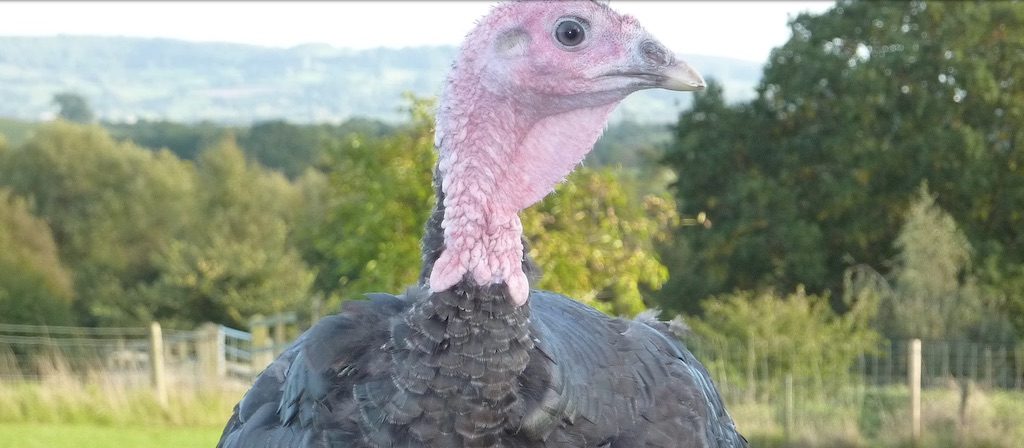 Female turkeys are called hens, male turkeys are stags and baby turkeys are called poults until they are 5 weeks old. And the average weight of a Christmas turkey is 5.5kg/12lb with approximately 10 million eaten in UK every Christmas.
If you'd like to find out more about the fantastic organisations we've been supported, check out our work. If you'd like to talk to one of our team about your own marketing call us on 01600 891525 or email info@limegreenmarketing.co.uk.
GDPR – Are you ready?
You may not have heard of it or may not really understand it, but its big and its coming. In fact, 25th May 2018 is when the General Data Protection Regulations or GDPR becomes law.
Basically, if you collect, manage, use or store any personal data of EU citizens, you're processing EU personal data within the meaning set out by the GDPR.
You can't ignore it as it will affect most businesses. Do you
• have a newsletter sign up on your website?
• keep details on your employees or suppliers?
• use a mailing list for networking or sales?
• make sales calls?
• need to collect personal information to carry out your business?
Then GDPR affects you.

SO, WHAT IS GDPR?
If you hold and process personal information about your clients, employees or suppliers, you are legally obliged to protect that information under current Data Protection Act. Currently this means that you must
• only collect information that you need for a specific purpose;
• keep it secure;
• ensure it is relevant and up to date;
• only hold as much as you need, and only for as long as you need it; and
• allow the subject of the information to see it on request.
GDPR has many of the same principles as the Data Protection Act but strengthens the rights to individuals. These include
The right to be forgotten – An individual may request that an organization deletes all data held on them without undue delay.
The right to object – An individual may forbid the use of certain data.
The right to rectification – Individuals may request that incomplete data be completed or that incorrect data be corrected.
The right of access – Individuals have the right to know what data is being held about them and how and what it is used for.
The right of portability – Individuals may request that personal data held by one organisation be transported to another.
GDPR also has stronger data processing requirements and places greater emphasis on the documentation that data controllers must keep to demonstrate accountability and the contractual relationship between controllers and processors. It also has far stricter and more financially punitive rules on data breaches.

WHO DOES GDPR APPLY TO?
The GDPR applies to what they call 'controllers' and 'processors'.
• A controller controls the purposes and means of processing personal data.
• A processor is responsible for processing personal data on behalf of a controller.
• If you are a processor, the GDPR places specific legal obligations on you; for example, you are required to maintain records of personal data and processing activities. You will have legal liability if you are responsible for a breach.
• If you are a controller, the GDPR requires you to ensure you have appropriate contracts in place with your processors to ensure compliance with the GDPR.
• The GDPR applies to processing carried out by organisations operating within the EU. It also applies to organisations outside the EU that offer goods or services to individuals in the EU.
• The GDPR does not apply to certain activities including processing covered by the Law Enforcement Directive, processing for national security purposes and processing carried out by individuals purely for personal/household activities.
GDPR covers a vast range of compliance so it's impossible to cover everything here. The rest of this paper is an overview from a marketing perspective for small businesses. We're assuming therefore that the data acquisition requires consent. Some business, e.g. a doctor's surgery, may not need to gain consent as this could prevent them from carrying out tasks critical to the service they offer. Because remember that under GDPR by giving consent individuals have far greater rights over their data including the right to object or be forgotten.
For more information on this visit https://ico.org.uk/

OK, SO WHAT DO I NEED TO DO?
Firstly, you need to understand the personal data that you hold, how you collected it and what you do with it. Questions to ask yourself are:
• What is the 'lawful process' for processing data?
• What data do I actually need for my business?
• How old is my data – how long do I need to keep data for?
• How do I collect my data – do I get specific consent?
• Do I share this data with third parties for example, your marketing agency?
• Where do I store the data?
So, for example, you collect data to send out email newsletters on your business services. You use a mailing list curated from website sign ups and network events from the last 5 years. You use MailChimp and store the data on your hard drive.
There is also data that you might not be aware you collect. If you've got Google Analytics on your website then you too are collecting data as GDPR also applies to data which could be traced back to an individual such as their computer IP addresses.
Secondly, you need to agree an internal policy as to how you manage this data and how you are going to collect data going forward to be compliant with GDPR. You need to then update your privacy policy to reflect this. This policy will need to explain what your lawful basis is for processing the data i.e. what you are going to do with their data. And how long you will keep their data, and their rights over their data.
Even if you don't collect physical data if you run Google Analytics on your website you'll also need a privacy policy.

GAINING CONSENT
If you have a mailing list you need explicit permission to email individuals i.e. they must have opted in. This is called giving their consent. Silence, pre-ticked boxes or inactivity does not imply consent;
Also GDPR regulations apply to data that was collected in the past. If you're unsure about whether the data you currently hold will comply with GDPR then you'll need to get fresh, affirmative consent for all the personal data you possess. You could do this by contacting your mailing list and asking them if they would still like to receive information from you. Remember they will have to explicitly give consent. If you're emailing them to ask for this then they will have to click a link to give consent. If you're sending a mailer by post you'll have to ask them to send back a reply (a pre-paid envelope will help with response). Yes, this does mean your mailing list is going to get a serious culling but on the flip side it means that those people who remain on your list are committed to your business.
From May 2018, all your avenues of data collection will need to have explicit consent and also the ability to unsubscribe from your database be that direct mail or an e-newsletter. So, if you have a newsletter sign up on your website you will need to ask them to specifically subscribe. You may have experienced this yourself. You sign up on a website, receive an email saying, 'hey just checking you wanted to subscribe to our newsletter, if so please click the subscribe button here'. This is called 'double opt in'. And any communication with your database must have the option to unsubscribe or opt out. It may lead to fewer subscribers but again these subscribers are actively committed to your business.
You will also need to record when they gave you permission and log what they were shown when they opted in. This could be an email notification when somebody subscribes, provided it shows which boxes they ticked. And you'll need to store that email securely for reference.
Why? Because, as mentioned, giving consent gives individuals the right to access the data that you hold on them. And if they've given consent they have a right to see what data you hold on them and to ask for their data to be deleted. You also need to plan how you would handle such a request.
If you're collecting data on children then GDPR has additional provision that you'll need to be aware of. For more information on children's data visit https://ico.org.uk/

SHARING YOUR DATA
If you use third parties that will be processing your data e.g. marketing agencies, MailChimp etc. then you need to ensure that they are GDPR compliant and that you have appropriate contracts in place to ensure that processing carried out by the third party meets all the requirements of GDPR. Controllers are liable for their compliance with GDPR and must only appoint processors who can provide 'sufficient guarantee's that the requirements of GDPR will be met and the rights of data subjects protected. Likewise, processors must only act on the documented instructions of a controller. They also can be held directly responsible for non-compliance with GDPR or the contract terms.
You'll find that most major processors such as MailChimp and Active Campaign are getting ready for GDPR and will support their customers with compliance.

WHAT HAPPENS IF I SUFFER A DATA BREACH?
If such a breach is likely to have a significant detrimental effect on individuals e.g., result in discrimination, damage to reputation, financial loss, loss of confidentiality or leave them open to identity theft then you need to notify the ICO within 72 hours of finding the breach. They will assess the severity of the breach and act accordingly. Failure to do so can result in a huge fine. Again, if you're not sure visit the ICO website https://ico.org.uk/
You also may not be aware that the Data Protection Act 1998 requires every data controller from large organization to sole trader who is processing personal information to register with the ICO. There are exemptions but this requirement will carry over into GDPR. You can register at https://ico.org.uk/

CONCLUSION
As we said in the beginning the scope of the GDPR is vast There's so much more that the GDPR covers including Social Media profiling and the use of Cookies. The key thing is to be aware of GDPR, understand the impact it will have on your business, your role as either a data processor or data controller and then put in place documented policies and contracts for the management and compliancy of all personal data that you hold and process.
This paper is just an overview of GDPR and does not provide legal advice. If you need help, the ICO website is extremely helpful and has numerous resources and checklists including
⇒ A useful 12 step checklist to help you get ready for 25th May 2018.
⇒ A direct marketing check list for small businesses
At LimeGreen, we specialise in providing bespoke marketing solutions for businesses across a range of industries. While our complete social media management packages are popular with many clients, we also understand that this isn't always right for every business.
Depending on the service or product you're offering, certain times of the year are going to be busier for you than others. So, if it's some short-term support that you're looking for, we're here to help!
Here are just two organisations who have benefited from some seasonal support with their social media.
The National White Water Centre
The National White Water Centre on the River Tryweryn in Snowdonia National Park is the UK's original white water rafting venue.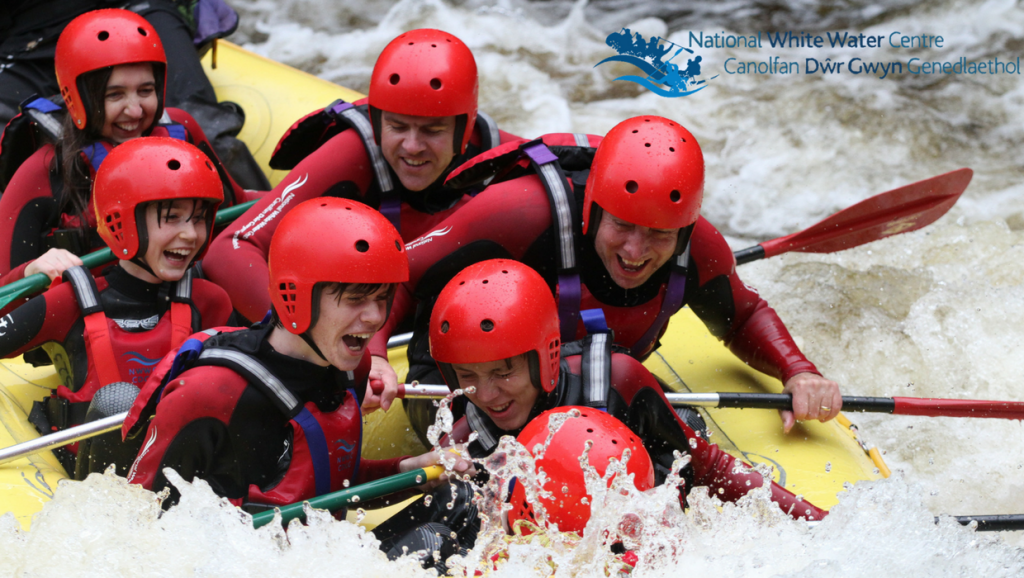 While they had already established themselves on social media and developed loyal followers, the team sometimes struggled to keep on top of their channels during popular paddling times, when the centre was at its busiest.
We supported the team by managing their social media accounts during these busy summer months.
By using Hootsuite Teams, we were able to schedule social media content whilst allowing the team to share of the moment posts. A shared digital content library was created where imagery, videos and marketing materials could easily be accessed by both parties.
We produced well-balanced content for all social media channels including videos, imagery, testimonials, facts and figures, real time information, industry articles and promotions in order to attract new visitor and keep existing centre users engaged.
Hashtag research established which terms were popular with our audience, enabling us to strategically target them by activity or interest. A centre specific hashtag was created to encourage followers to start their own conversations on social media – #WhiteWaterWales.
In order to support the team going forward, we produced a social media content calendar template to help them plan and schedule content while the centre is quieter over the Winter months.
Hart's Traditional Turkeys
Hart's Traditional Turkeys raise a limited number of premium free-range turkeys with love and care in the beautiful traditional way on their Gloucestershire farm.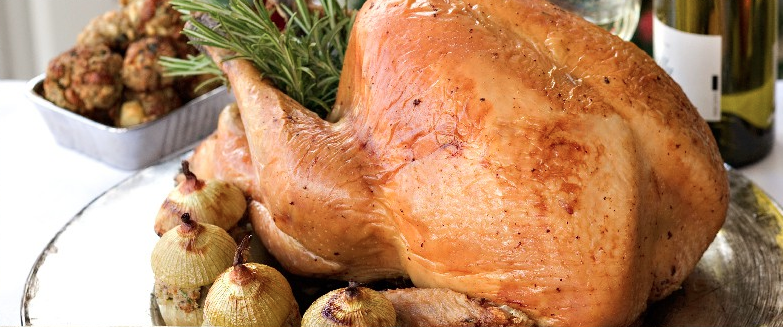 Hart's wanted to take part in the NFU '#BuyMyTurkey' campaign which aims to share messages of why buying local is important this Christmas.
Farmers are encouraged to post pictures of themselves, their farm and their turkeys on social media, telling us why they're proud, and why local is best, while using the hashtag #BuyMyTurkey.
We started with some basic housekeeping of Hart's Twitter account to ensure that their brand identity was clearly recognisable and in line with what customers would see on their website and Facebook page.
We set up Hootsuite and gave the team a crash course in how to use it to schedule content in order to make the most of their social media channels during the busy festive season.
If you think your business would benefit from some social media support this festive season we'd love to hear from you! You can email info@limegreenmarketing.co.uk or pick up the phone and call us on 01600 891525.
Farewell faithful friend!
Whilst it's exciting to have a brand new website, the joy is tinged with sadness as it's time to say goodbye to our friendly LimeGreen sheep. We like to call him Ernie.
'Standing out from the crowd' with his little LimeGreen face, Ernie has been with us since the beginning. We felt Ernie was an appropriate image for an agency that was started at the kitchen table of Katie's small holding on the welsh borders. He epitomised what we wanted to achieve; giving great companies the ability to really stand out, to help their businesses grow and compete in a competitive marketplace.
We are sure Ernie won't be gone for good, he'll pop up from time to time, but for now he has been let out to pastures green, LimeGreen!